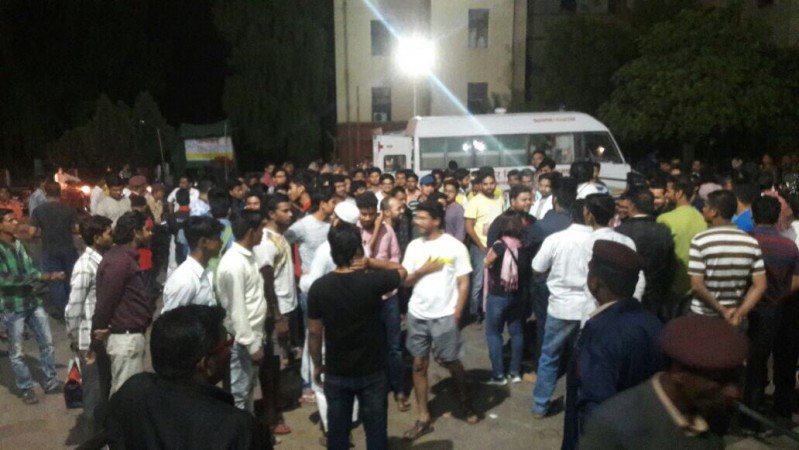 Resident doctors across Mumbai and several other parts of Maharashtra are on mass leave following three incidents where doctors themselves and medical staff were attacked, and hospital property was vandalised. All three attacks happened over the course of a week.
Also read: West Bengal: Did negligence lead to patient death that prompted his kin to ransack Kolkata hospital? [VIDEO]
If the doctors continue their strike, causing massive inconvenience to patients, the government will have two options before it. The first will be to promise more security, so patients' kin are deterred from attacking doctors. However, if the medicos decline and want more, and the Maharashtra government disagrees, the government can invoke the Essential Services Maintenance Act (ESMA), which will force the doctors to return to work.
And that is exactly what looks to be happening. Mumbai Mayor V Mahadeshwar has appealed to the protesting doctors to resume work by evening on Monday. He also said that in the event that they did not, the authorities would initiate legal action against them. He added that the Director General of Police had assured of 400 extra armed policemen being deployed in various hospitals across the city to stop attacks on doctors.
Here is a look at the incidents that led to the doctors going on strike:
1. Dhule: On Monday, March 13, senior resident doctor Dr Rohan Mamunkar, an orthopaedist at Government Medical College (GMC) in Dhule, was beaten up badly after he asked the relatives of a patient to take him to a different hospital because there was no neurosurgeon present there to treat him. After the incident, a police complaint was lodged and several of the accused were arrested. However, one of them committed suicide in police custody.
2. Nashik: Dr Rahul Patil and nurse Charusheela Ingle were manhandled at the Nashik civil hospital on Thursday, March 16, by the kin of a patient who died of swine flu there. Their anger was triggered when the nurse informed them that the patient — who was before this treated in a private hospital but was brought to the Nashik civil hospital only after his condition worsened there — had died.
3. Mumbai: Dr Rohit Kumar of Sion Hospital was beaten up by the relatives of a sexagenarian woman who died on Saturday, March 18. Doctors at the hospital immediately went on strike, and it intensified on Monday, with around three-quarters of all doctors in Mumbai and many more across the state joining the strike.
With the doctors on strike on Monday, a doctor named Lokesh was quoted by a news agency as saying about it: "It is a doctor's duty to treat patients. However, it is very difficult to work if the environment is not safe."