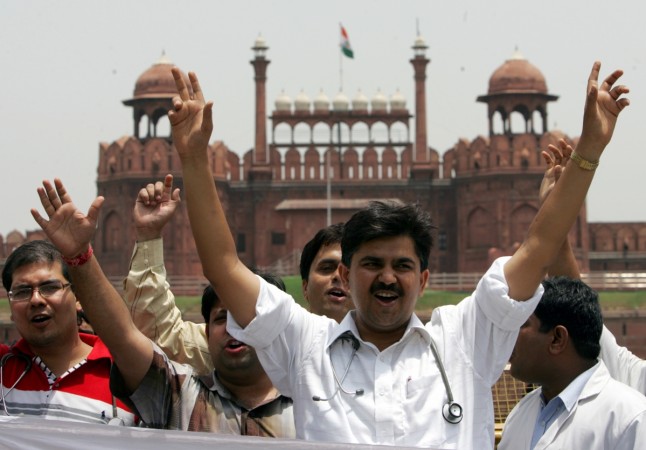 Maharashtra Association of Resident Doctors (MARD), a representative body of 4,000 trainee doctors, has written to Chief Minister Devendra Fadnavis seeking an immediate approval of gun licenses for self protection.
The letter was written after junior doctor Nihal Khan was beaten up by a group of people at Nanded Medical College in the outskirts of Pune on Friday morning , the Times of India reported.
MARD claimed that this was the 40th incident of physical violence against doctors in a medical college of the state. The doctors' body has given the state a deadline till May 30 to meet their demands.
"It is our last resort. We need arms to protect ourselves as the state has failed to do so. This is the seventh incident of violence against an on-duty resident doctor this year," Sagar Mundada, president of MARD was quoted as saying by TOI.
Earlier, doctors at Nanded Medical College went on a strike after Khan was attacked by a patient with a chair. The two-minute physical assault was reportedly captured by the CCTV camera.
The doctors at the medical college said that the patient who beat the doctor was in a drunken state and was a victim of physical assault himself.
"He had come to the hospital with wounds which were dressed and treated. He was attended to on time. He wanted some painkillers that the doctor advised him to get from the nurse. The patient, evidently under the influence of alcohol, started slapping the first year resident doctor from medicine department," a member of MARD's Nanded chapter was quoted by the TOI as saying.
The doctors' association has also urged the government not to allow more than two attendants inside the hospital premises for a single patient.
A senior administration official, however told the daily that the demand for firearms is an overreaction and that the government is working on providing security in medical colleges.