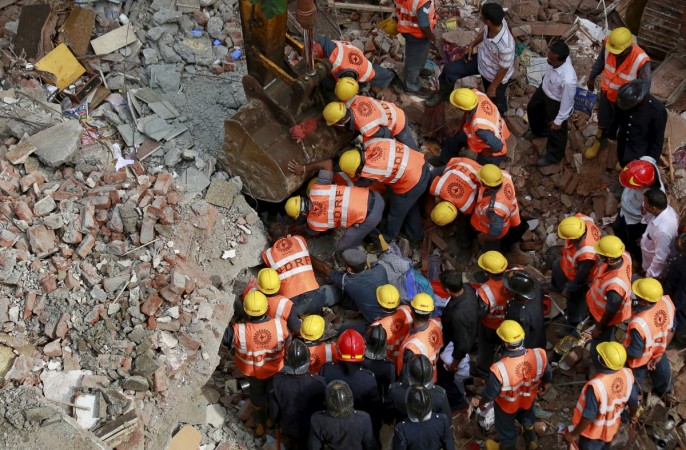 In a tragic incident on Sunday, as many as eight people died and 22 were injured in a building collapse in Bhiwandi city, but miraculously a seven-month old baby, Abdul Rehman Shahnawaz Shah, survived the fall from several floors with minor injuries.
As many as nine families were living in the Gaibi Nagar building that had been declared dangerous by municipal corporation at least three years ago. A resident of a neighbouring building said that while some families had moved out, others continued to live there. The building used to house a loom on the ground floor, but it was shut off after a part of the wall collapsed.
Two of the infant's family members were killed in the building collapse, which took down their part of the building. The infant's 19-year-old sister Sophia died right after the collapse, while his 10-year-old cousin Rohem died on the way to the hospital. Shah was taken to Indira Gandhi Memorial Hospital. He was given primary treatment there and released
"The locals found the baby under the debris in a far-off portion of the building. They were alerted by his cries. He was wrapped in a cloth and given water. He had a few minor injuries on his head, which were treated," said a National Disaster Response Force (NDRF) official.

"We were handed over the baby boy as his parents could not be located. Later, his father arrived," he added.
Earlier reports said that the toddler's mother's body was also recovered from the building.
One of the residents said that labourers used to sleep on the ground floor that used to house the loom, but there has been no news of them.
The government will be paying for the treatment of the injured said Thane's Guardian Minister Eknath Shinde.
#SpotVisuals: Five dead, many feared trapped under the debris after a 3-storey building collapses in Bhiwandi,Mumbai pic.twitter.com/BTWYxQdfPD

— ANI (@ANI_news) July 31, 2016
NDRF teams conducting operation at building collapsed site at Govie Nagar Bhiwandi ,Mumbai pic.twitter.com/aTIQ5CrpPD — NDRF (@NDRFHQ) July 31, 2016