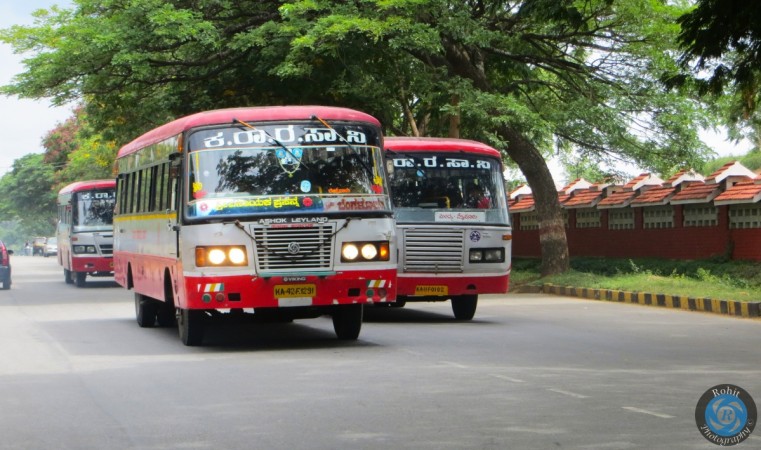 After the three-day bus strike and incessant rains, Bengaluru will be hit by a bandh on July 30th, Saturday to protest against the Mahadayi Water Dispute verdict. The tribunal had issued an interim order against the release of 7.56 tmc ft water to Karnataka.
The bandh, called by Vatal Nagaraj, leader of Kannada Chaluvali Vatal Paksha, against the rejection of Karnataka's plea over sharing water with Goa, may affect the entire state. Many pro-Kannada organisations, including the Karnataka Film Chamber of Commerce (KFCC), have extended support to the bandh call.
"We express our solidarity with the farmers' agitation over the Kalasa-Banduri canal project and support the bandh call to protest against the injustice meted out to the State by the Tribunal's order. The Kannada film industry has been at the forefront of several agitations and we will participate in Saturday's bandh too," KFCC president Sa Ra Govindu told The Times of India.
Film-related activities like shooting, dubbing and screening will not take place on July 30th.
The state has always been getting a raw deal when it comes to water and land. We intend to continue this fight until we win it," Nagaraj was quoted as saying by The New Indian Express.
He added that Siddaramaiah should take Prime Minister Narendra Modi's help to fork out an out-of-court settlement with Goa and Maharashtra.
City Armed Reserve (CAR) and Karnataka State Reserve Police (KSRP) have been deployed in various places across the State in anticipation of violence.
After the rejection of the interim plea by Karnataka, protests were held on Thursday in Hubballi, Dharwad, Gadag and Belagavi. National Highway 128 was blocked, as were roads in Hubballi, Dharwad and Gadag in North Karnataka.
The shutdown affected road transport by state-run and private buses, trucks and other vehicles on the intra-state and inter-state routes. Buses to Goa across the border have been suspended till normalcy returns," an official told India.com.
Protestors are demanding that the Karnataka government challenge the Mahadayi Water Dispute Tribunal verdict.
The Karnataka government wants to build check dams on the Mahadayi River, which is called Mandovi in Goa, to direct 7.56 tmc ft water to four North Karnataka districts — Gadag, Dharward, Belagavi and Bagalkot.
The Centre had earlier washed off its hands saying that the three states should settle the problem by themselves.