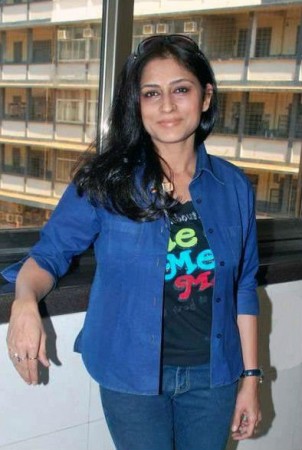 Actress Roopa Ganguly, famous for her role in the TV series "Mahabharat" has decided to follow in the footsteps of other celebrities and joined politics.
Roopa, who played the role of Draupadi in the epic drama series will join Narendra Modi-led Bharatiya Janata Party (BJP).
During a recent function, Finance Minister Arun Jaitley handed over BJP's flag to the actress at Howrah's Sarat Sadan.
"Why shouldn't I? Should I only sit at home and criticise? Why shouldn't I actually do something about it? Why shouldn't I try? I want to do some good and work for the development of my country," the actress responded when asked about her decision to join the party, according to IANS.
"I follow some principles. I am very straight forward. I try to do at least one good deed everyday. And try to come to the aid of people. I try to make them smile. I believe in drawing a thick line between right and wrong...then it would be easy to do politics," she added.
Roopa is also known for her roles in films like Gautam Ghose's "Padma Nadir Majhi" (1993), Aparna Sen's "Yugant" (1995) and Rituparno Ghosh's "Antarmahal" (2005), among others. Apart from a number of TV series, the actress has also starred in many Bengali and Hindi films.
She has also received the National Film Award for Best Female Playback Singer for the Bengali film "Abosheshey" in 2012.