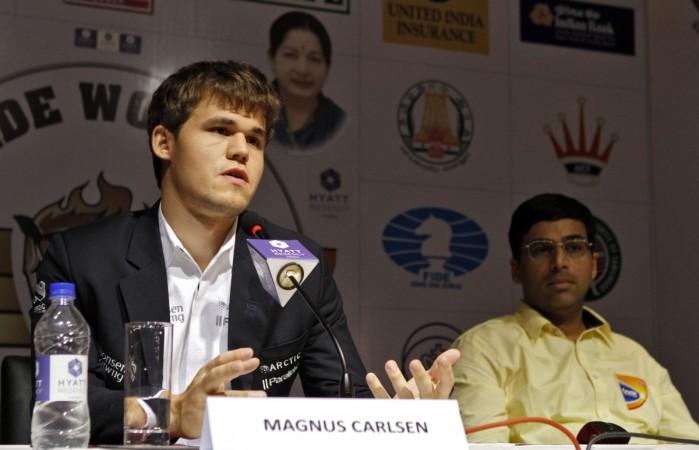 World champion Magnus Carlsen has agreed to play a rematch against India's Viswanathan Anand in November.
Both players have reportedly signed the contract. The championship will take place somewhere between 7 to 27 November.
FIDE reportedly extended the deadline, especially for Carlsen, till 7 September. Originally, it was 31 August for both players to sign the contract.
"Magnus has decided to play against Anand in November. He is the world champion and wants to defend his title. Magnus has chosen to do what he feels is right for him. Being a chess player and not defending his world title, wouldn't have been the perfect thing to do. I think it's a good decision," said Espen Agdestein, Carlsen's manager.
Kirsan Ilyumzhinov, President of FIDE, has invited the Prime Ministers of both countries, Norway and India, for the opening ceremony of the World Championship.
Carlsen beat Anand 6.5 to 3.5 after 10 of the 12 scheduled games in Chennai last year, and was declared the new champion.
Carlsen finished second in the Sinquefield Cup recently, while Italian Fabiano Caruana took the first place.
Meanwhile, Anand's wife and manager Aruna said that Anand has been preparing for this event for quite some time.
"This match has been a reality for Anand all along and this was the opponent that has been preparing for during the course of the last few months, so there was no confusion on that front. I think Anand has been a part of a decent number of world title matches to know what it takes," Aruna stressed.
Anand became the challenger in the World Championship after he won the 2014 Candidates Tournament held in Khanty-Mansiysk, Russia.