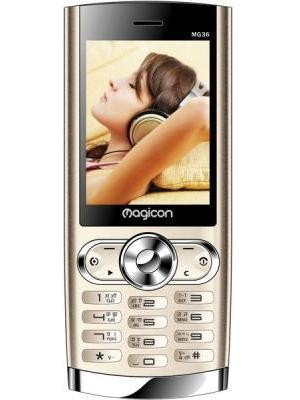 Magicon Impex, a Hongkong headquartered handset manufacturer, launched its new Android smartphone series dubbed m1 and m2 along with a 5-inch phablet mNote on Friday.
Magicon Impex, an importer and distributor of innovative products & services, forayed into the mobile phone market recently to create an unprecedented buzz in the Indian market with budget smartphones and technology. Although the company has released a series of smartphones before, this is the first time the company is entering into the 5-inch phablet market. The latest roll out from the company came in collaboration with the telecom service provider Aircel.
"Compared to all other touch screen phones available in the market today, our phone offer the most superior user experience. We are in the process of expanding our channel network and retail presence. We are offering an additional warranty of 6 months because we are very sure of the quality and durability of our products," said Pankaj Anand, chief executive officer, Magicon Impex at the launch.
The Magicon m1 and m2 sport a 3.5-inch WVGA display and runs on Android 2.3 Gingerbread operating systems. Both the Android devices are powered by 1GHz processor and houses 5.0 Megapixels rear cameras. The smartphone m1 is a 2G phone with EDGE connectivity while Magicon m2 is a 3G device which has the capability to support WIFI hotspot. Both the phones are powered by a 1500 mAh battery. The Magicon m1 and m2 smartphones are priced at ₹4,499 and ₹4,999 respectively.
The smartphones will be available across the country through 170 Aircel stores and all leading mobile phone outlets. The devices take the retail shelves with various data plans offered by Aircel which include 250 SMSes and 1 GB data for 3 months. The data plans are also applicable for the newly launched 5-inch phablet mNote.
"We are at the cusp of a data tsunami in our country and it's important for us to take a lead in data products. With Aircel's endeavor of 'Internet for all', the association with Magicon is a perfect fit as it will help drive the smart device penetration and increase data usage," said Jitendra Rahi, National Distribution Head, Aircel.
mNote
With the 5-inch phablet mNote, Magicon becomes part of budget phablet market like Intex Aqua 5.0 and Spice Stellar Horizon MI-500. The mNote comes with a 5-inch WVGA display with 16 million colors and runs on Android 4.0 Ice Cream Sandwich. It is powered by a dual-core 1 GHz processor and comes with an 8.0 Megapixels rear camera with auto-focus and flash. It houses a 2,000 mAh battery and supports connectivity features like 3G, WIFI and Bluetooth. The device is priced ₹ 9,999.