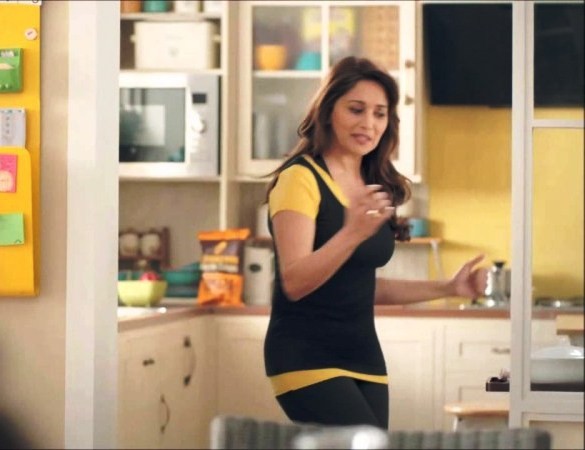 I remember my college days when, to change the taste of daily meals served in the hostel mess, many of my friends would stack packets of those instant two-minute noodles in their rooms. In fact, one of my friends was so fond of it that she could eat it without even the basic two-minute boiling and would just soak it in water for a few minutes in her mug and have the "delicacy".
I am still looking for reasons why Maggi is so addictive that even a one-year-old wants to have it again and again. It is like that cola drink which the infants find so tasty that they refuse to finish their bottle of milk if they get an access to it.
I wonder why no cola company went bankrupt in India when there was a surge of reports about the presence of pesticides in their popular beverages a few years ago. The MNCs bottling cola drinks are still thriving in the lucrative Indian market despite the off-and-on campaigns against them.
And now, it is the turn of Nestle -- a Swiss multinational food and beverage company -- to face the wrath of various governments within India and the media alike. With the states like Delhi, Kerala, Maharashtra and Uttar Pradesh reportedly mulling action against Nestle's flagship Maggi noodles, its business seems to have already taken a hit.
Not just states, even the Indian Army has reportedly taken Maggi and instant noodles of other brands off the racks from the outlets of its massive network of Canteen Stores Department (CSD).
Nestle would definitely feel the heat. But, I still believe that the food major would overcome the hostilities as Indian consumers' memory is short-lived.
TV news channels often come up with their shows that scare the viewers of cancers and other deadly diseases by consuming poisonous colours and chemicals being used to adulterate sweets, milk and even vegetables and fruits. But do we really stop buying them?
Generally we don't. In our prevailing system of "inspector raaj", wherein manufacturers and sellers are allowed to push anything to the market, food safety was never a priority. Adulteration of foods and drinks is rampant, while the action against the culprits is rare.
So, when petty sellers can make money by compromising food safety, why should MNCs or giant food chains adhere to set standards? Let them also bribe the inspectors and make some easy money.
Indians often equate their film and sports stars to God. The very icons charge hefty money to endorse products, including those which make false claims and which are harmful.
As it is happening now in the case of Maggi endorsements, cases are being filed against the likes of Amitabh Bachchan and Madhuri Dixit. But soon, after some FIRs and summons, these legal actions would die down and we will be back to relishing the two-minute noodles.
The 72-year-old Mr Bachchan now says he stopped promoting Maggi two years ago. The actor's name was dragged into the controversy along with the current brand ambassador, Madhuri Dixit, and the product's face in the past, Preity Zinta.
As if the reports of high lead and monosodium glutamate (MSG) content in Maggi noodles were not enough, Nestle faced another negative publicity in the form of larvae being found in its Everyday milk powder.
But this is not the first time that inquiries are being ordered against any popular food product and is facing the threat of a ban. But the present episode should act as an eye-opener and the authorities concerned should act seriously against the day-to-day poisoning of our food, not just Maggi.
People will sure forget the episode and go back to their favourite Maggi once again. After all, we all know how unhygienic and unhealthy those street foods are, but don't we stop next to one such road-side stall to have those spicy pani-puris and samosas!