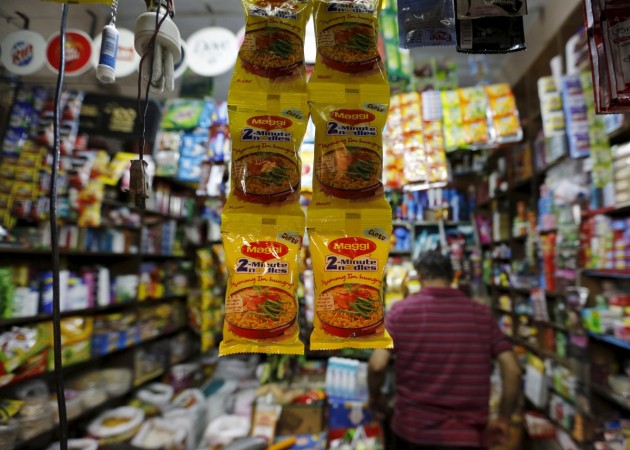 A contract employee working at Nestle's Uttarakhand unit has reportedly committed suicide after losing his job following the ban on Maggi noodles across the country.
The Nestle unit had reportedly turned away as many as 1,100 contract workers after production of Maggi noodles was stopped following the ban.
Thirty two-year-old Lalta Prasad was among those who lost his job at Nestle, and hanged himself to death on Monday, Hindustan Times reported.
Prasad had been working at the Nestle Maggi plant in Uttarakhand's Rudrapur for two years.
However, after Maggi got embroiled in a nation-wide outrage over its high lead content and use of MSG, the production at the plant had stopped and its contractual workers were asked to look for other jobs, HT had reported.
According to the police, the reason behind Prasad's suicide is still being investigated, though it is believed that he was under stress after losing his job.
"The wife of the worker came to know about Prasad's suicide after he did not open the door of his room on Monday. His body was hanging from a fan," NA Bharne, senior superintendent of police US Nagar district, was quoted as saying.
The Uttarakhand High Court had ordered a ban on the production and sale of Maggi noodles earlier this month, after several Maggi samples failed food safety tests.
Several states across the country have banned the once popular Maggi noodles in the last few weeks.
Nestle India is reportedly facing a loss of up to 3.2 billion rupees ($45 million) following the ban.