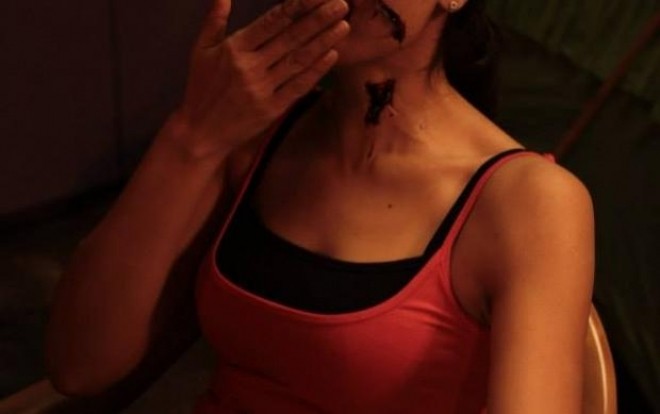 The British teenage reveler, who was captured performing sex acts on 23 men in a bar in Magaluf, was reportedly told that she could 'win a holiday' for taking up the challenge.
In fact, the local bar which held the challenge did award the young teen a 'holiday', which was nothing but a cocktail worth $4.
The shocking video, which was widely shared on Twitter and Facebook, shows the blonde 18-year-old performing oral sex on partying men standing on the dance floor at the bar, while several others including the DJ are seen encouraging her.
Several revelers were also seen filming the whole incident on mobile phones. The incident sparked much disgust and anger among many, especially the British, who saw the incident as a new low in the moral standards of the country.
While earlier reports harped on that the girl committed the acts for a mere $4 cocktail, it now appears that she was encouraged to do it, on the promise of winning a free holiday. But instead, the girl was given a 'holiday' cocktail, made up of gin and vodka.
The Mirror quoted an eyewitness who revealed that the teenager, who was drunk, was led to believe that she could win a free holiday.
"It was a game that got completely out of hand. The girl was being encouraged to drink more and more and was told she would win a 'holiday' if she took part in this game. Unfortunately, the 'holiday' turned out to be the name of a cocktail," said Kieran, 26, a witness present at the bar.
In the video footage, which is about three minutes long, the young teen is seen moving from one man to another, amidst loud cheers from the DJ. She is seen asking men to pull down their trousers.
The footage was reportedly shot at a mass drinking binge, organized by Carnage Magaluf.
The incident had sparked quite an uproar in Spain, after several local dailies carried the story, calling it 'mamading' for free alcohol. 'Mamada' is a crude Spanish slang for performing a sex act.