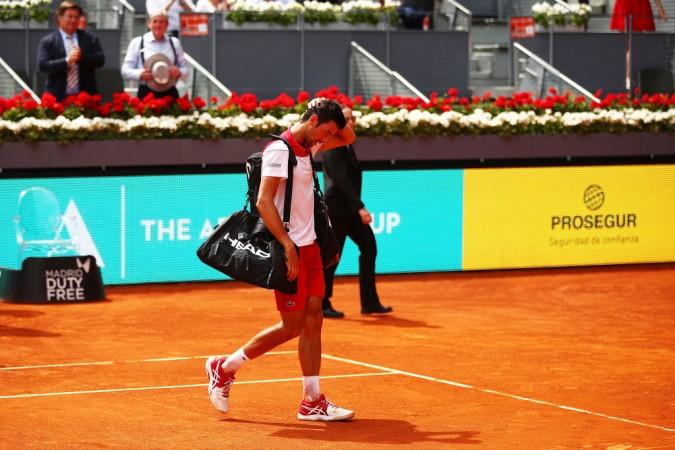 Novak Djokovic has won six and lost as many matches in the ongoing season.
He has not gone past the R16 round even once since return from an elbow injury.
The Serb was outclassed by Kyle Edmund of Great Britain on Wednesday.
World number one Rafael Nadal has said he is confident of Novak Djokovic halting his inconsistent run and making a step-by-step progress towards returning to peak form in the coming days.
Nadal's comments come after Djokovic suffered yet another shock defeat in the ongoing season, this time in the second round of Mutua Madrid Open 2018. The Serb was outclassed by unseeded Kyle Edmund of Great Britain in three sets (3-6, 6-2, 3-6) at the Caja Magica Wednesday, May 10.
The defeat comes a day after Djokovic clinched a dominant win over former world number four Kei Nishikori in the first round. The 10th seed had shown glimpses of his vintage self while making light work of the Monte Carlo Masters runner-up, but was unable to continue the run and find some crucial momentum.
That has been the case ever since Djokovic returned from an elbow injury earlier this season. After suffering a defeat in the Round of 16 of Australian Open 2018, the world number 12 even underwent a "small medical intervention" on his elbow in a bid to return to the top.
However, the results have been far from impressive. Djokovic conceded he had made an early return from injury after facing first-round exits at Indian Wells and Miami.
His performances on clay haven't been any better so far as he failed to reach the final rounds of the three tournaments he has featured in — Monte Carlo Masters, Barcelona and Madrid Open. The 12-time Grand Slam champion has an uninspiring 6-6 win-loss record in the ongoing season.
"I think Novak, step-by-step, is going to be able to recover and be at the level he deserves. I don't have any doubt he's going to be back up at the highest level," Nadal said, as quoted by AFP.
He added: "I believe a lot in dynamics, in momentum. Small things happen that normally when you're in a good momentum, those things don't happen. When you don't have that momentum, you're in a negative way, these things happen."
Nadal happy with progress on clay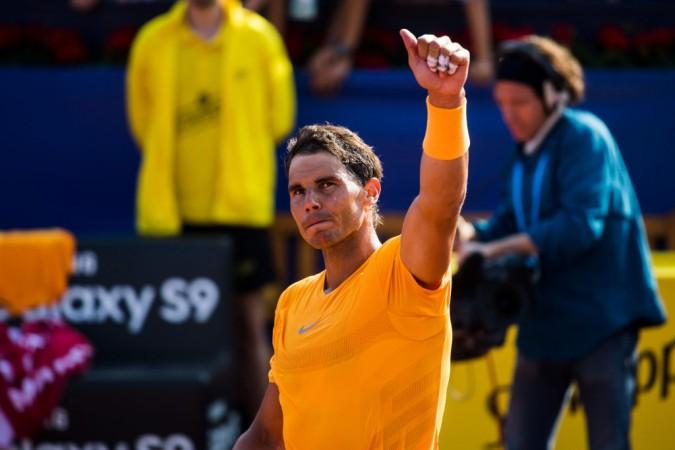 Meanwhile, the 16-time Grand Slam champion expressed delight at the way he has recovered from the hip injury that hampered his performance in Melbourne.
Nadal has not lost a set yet on the red dirt this season. He has already defended titles at Monte Carlo Masters and Barcelona Open and is favorites to win sixth Madrid Open crown this week.
The Spaniard will face Argentina's Diego Schwartzman in Thursday's Round of 16 match. He had decimated Gael Monfils, who was awestruck by his opponent's on-court brilliance, in the second round Tuesday.
"I have done a lot of things well since I came back. I play with the right intensity, the right focus all the time. My backhand is working great. The forehand is working well too, as always," Nadal said.
"What I am most pleased with is I am recovered from injury and that makes me feel strong and confident I can survive tough matches."