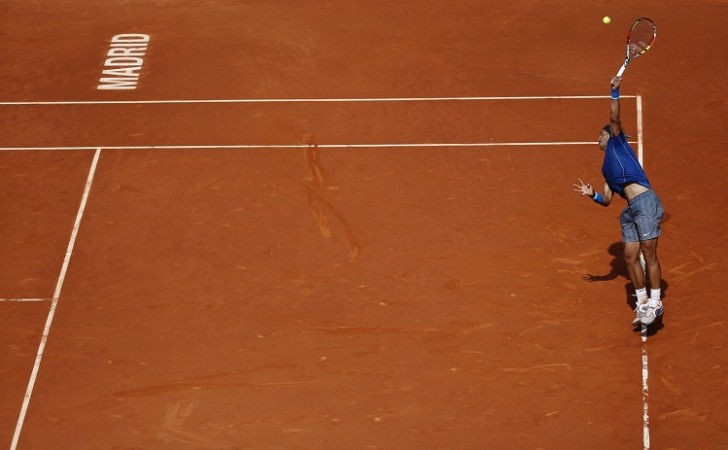 'King of Clay' Rafael Nadal is one win away from his fourth Madrid Masters crown and his 27th ATP World Tour Masters 1000 title. Nadal will face 10th seed Kei Nishikori in the final on Sunday, after getting past Roberto Bautista Agut 6-4, 6-3 in Saturday's all-Spanish semifinal.
The world no. 1 has won the title at Madrid in 2005, 2010 and 2013. And a win this year would be proof that the Spaniard is back in form, after back-to-back quarterfinal exits in Monte-Carlo and Barcelona recently.
Where to Watch Live
Rafael Nadal vs Kei Nishikori starts at 10.45 pm IST, 6.15 pm GMT, 7.15 pm local time.
The live coverage will be on Ten Sports HD in India, and for online viewers, the day's play will be live streamed in India and the UK HERE and HERE. ESPN will have the live coverage for the US and Australia but to watch the action live online, click HERE or HERE.
"It was an important victory for me," Nadal said after the semi win. "After a great match yesterday [against Berdych], I have the confirmation today [Saturday] that the improvement is real. It's very good news for me. I think for moments I played great tennis against an opponent that is playing really well and improving a lot.
"He's a really dangerous opponent. He's had great victories this year. So it is an important win for me. To be in a final here in a difficult tournament at home after losing in the quarter-finals for two weeks in a row means a lot to me. So I'm very happy.
"Psychologically, in Monte-Carlo and Barcelona, whenever I had difficult moments, I was not ready and I was a little bit down," Nadal added. "Here, I managed to be ready straightaway.
"All of those symptoms are symptoms that I am mentally more stable and more confident that things are going to go well. This is great news in order to go out and play tomorrow's match [final], but also for what may come in the future."
Nadal leads the head-to-head career matches against Nishikori 6-0. The Japanese has managed to win only one set against the Spanish top seed so far.
This week has been a fruitful one for Nishikori as he is all set to enter the top 10 in the world rankings, and be the first Japanese ever to do so. The win over David Ferrer in the semi was the longest in the tournament, lasting close to 3 hours, and Nishikori did well enough to end up on top.
And victory on Sunday could be the icing on the cake for the 24-year-old.