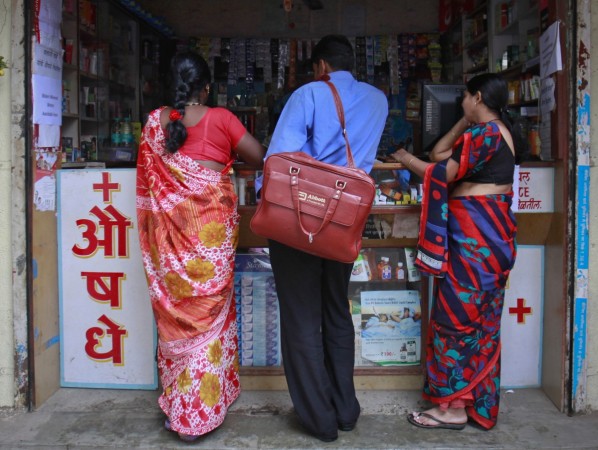 In a new twist to the case of combination drugs or Fixed Dose Combinations (FDCs) ban, the Madras High Court Tuesday, while disagreeing with the Delhi High Court, refused to order stay on the ban on FDCs.
The Delhi High Court March 21, 2016, extended the stay on the ban on FDCs after 30 pharmaceutical companies approached it, challenging the government order.
The Madras High Court, on the other hand, said the FDCs notified by the union health ministry should not be sold, although no coercive steps should be taken against the drug stockists, the Times of India reported.
The bench comprising judges Sanjay Krishan Kaul and MM Sundresh said, "We respectfully disagree with the view of the single judge of the Delhi High Court and not inclined to pass an all-encompassing order. We are of the view that the mere fact of the sale of medicines for the last so many years ipso facto cannot call for the sale to continue when an expert body has gone into this issue."
The Madras High Court made the observation after a petition was filed by the South Indian Pharmaceutical Manufacturers Association (SIPMA).
The government March 10 issued a notification, banning over 300 FDCs. The move came after examination by an expert committee said FDCs could pose threat to human lives. The committee had submitted its recommendations to the central government on the prohibition of manufacture, sale and distribution of such drugs.
The Centre has ordered a ban on the manufacture, sale and distribution of such drugs under Section 26(A) of the Drugs and Cosmetics Act, 1940, the notification said.
Various popular brands, including Corex, Phensedyl, Vicks Action 500 Extra and D-Cold, were banned following the government order.
The Madras High Court said it would examine the provisions of the statute, which call for FDC ban and whether the procedural formalities have been followed or not.
"We are not dealing with a perishable commodity. There is a shelf life. Further, the larger public interest would weigh in favour of not staying the effect of the notification," the Madras High Court said, according to the TOI.
"We, however, are inclined to give limited protection to the extent that if no sales are made as per the notification, in the meantime, coercive steps be not initiated against the manufacturers, stockist/agents, in view of the stock which would have already been manufactured," the Madras High Court said.
The petition by SIPMA said the government notification was issued without consultation with the stakeholders, including manufacturers, stockists, agents, chemists and general public.
The entire expert committee proceedings were held in secrecy, the petition said.
Meanwhile, the Delhi High Court has scheduled the hearing on ban on FDCs March 28, 2016.