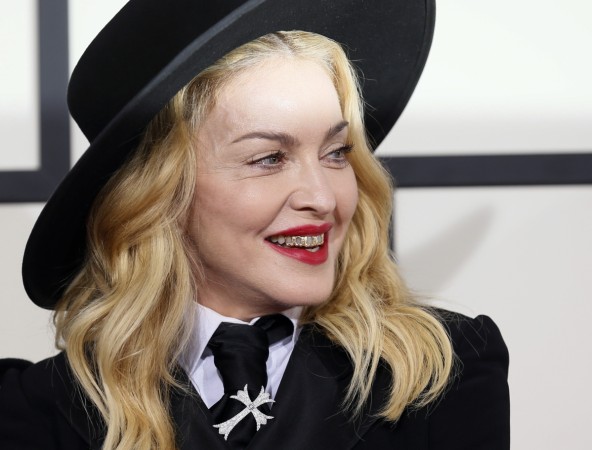 Singer Madonna has released a statement extending her support to son Rocco Ritchie, who was arrested in September following a drug bust.
Calling her 16-year-old son's arrest a "family matter," Madonna urged the media to respect his privacy. "I love my son very much. I will do whatever I can to give him the support that he needs, and I ask that you respect our privacy at this time," Madonna, 58, said in a statement to People.
Rocco, who lives with his father Guy Ritchie in London, was arrested for holding a small amount of cannabis on Sept. 28.
"The arrest follows a stop and search by officers from Camden borough on Wednesday, 28 September," Scotland Yard told the media outlet in an official statement. "[Rocco] was dealt with by way of Triage, which uses multiple strands to engage and educate young people in order to prevent re-offending."
Earlier this year, Rocco was at the centre of a custody battle between his parents that stemmed out of a disagreement with his mother back in December 2015. Rocco refused to travel with his musician mother during her Rebel Hearts tour, and this forced her to launch legal action in the US and the UK seeking custody of her son. Following months of disagreement on where their son would live, the exes finally decided to let the teenager continue living in London.
Madonna and Ritchie, her second husband, got married in December 2000 but ended their relationship in 2012. They also share son David, 11.