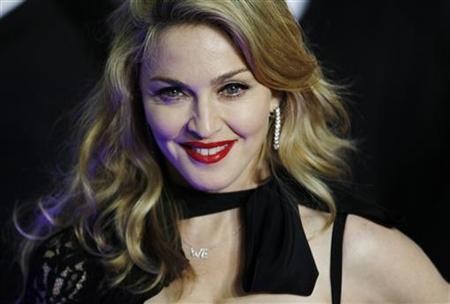 Pop singer Madonna has made a shocking revelation in the November issue of Harper's Bazaar magazine, saying that she had harrowing experiences in the initial stage of her career in New York City, including being raped at knifepoint on the roof of a building.
The 55-year-old Queen of Pop music, who moved from Michigan to New York City in 1970s, revealed the horrifying ordeal she went through before she became famous in an exclusive article on Harper's Bazaar.
"New York wasn't everything I thought it would be. It did not welcome me with open arms. The first year, I was held up at gunpoint. Raped on the roof of a building I was dragged up to with a knife in my back, and had my apartment broken into three times. I don't know why; I had nothing of value after they took my radio the first time," she wrote.
The horrifying incident might have probably happened when she was just 20, as she came to the city in 1978.
British author and journalist Lucy O'Brien wrote in'Madonna: Like an Icon', Madonna's biography published in 2007 that the singer didn't report the incident to the police but internalized it.
Madonna said in her article that she was rebellious and did what other girls didn't dare to. "If I can't be daring in my work or the way I live my life, then I don't really see the point of being on this planet," she wrote.
"I thought it was cooler to not shave my legs or under my arms," she wrote, adding "I refused to wear makeup and tied scarves around my head like a Russian peasant. I did the opposite of what all the other girls were doing, and I turned myself into a real man repeller. I dared people to like me and my nonconformity."
Madonna went on to say that he rebellious character helped her.
"Most people thought I was strange. I didn't have many friends; I might not have had any friends. But it all turned out good in the end, because when you aren't popular and you don't have a social life, it gives you more time to focus on your future," she wrote.