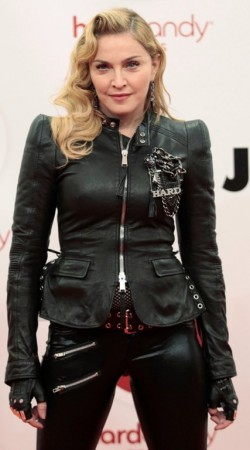 Madonna's popularity has been the driving force behind her raging success. Even at the age of 55, she is considered to be one of the most talented artists in the music industry. Her songs like "Borderline" and "Papa Don't Preach" were cult creating numbers, bringing the singer to the top of the Billboard charts time and again. Now, the singer has topped another list and it has nothing to do with her songs. Not literally at least!
Madonna was named Forbes' Highest Earning Musician for 2013 after making a whopping $125 million last year. Most of this revenue was made from her recent MDNA Tour, which grossed $305 million. Other sources of income included $75 million from merchandise sales, her Material Girl clothing line and Truth or Dare fragrance. DVD sales and TV rights also add to her steady flow of income.
Lady Gaga, who was placed second on the list, stood nowhere close to Madonna, earning $80 million in 2012. The "Born This Way" singer has often been compared to Madonna and her 2011 single added fuel to fire. The song closely resembled Madonna's "Express Yourself." Gaga, obviously rubbished all such speculations saying that she's always done things her way and what people think of her doesn't really matter.
On the recently released Forbes' list, Gaga was closely followed by Bon Jovi ($79 million), Toby Keith ($65 million), Coldplay ($64 million) and Justin Bieber ($58 million) who rounded up the top five highest earnings artists in the music industry.
Recently Madonna was in the news for stealing a sample for her new "Vogue" single. VMG Salsoul sued the singer for illegally using a musical piece in the hit song. However, the case was ruled in favor of Madonna.
"Having listened to the sound recordings of Chicago Bus Stop, Love Break and Vogue, the Court finds that no reasonable audience would find the sampled portions qualitatively or quantitatively significant in relation to the infringing work, nor would they recognize the appropriation. The Court finds that any sampling of the Horn Hit was de minimis or trivial," Judge Beverly O'Connell ruled, according to a Perez Hilton report.