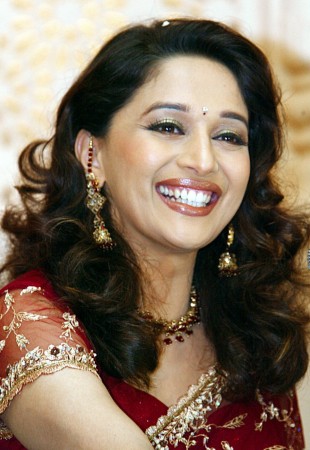 Madhuri Dixit seems to be trying everything to stay connected with her huge fan following. After her debut on micro-blogging site Twitter, the actress launched a new app called 'Madhuri Dixit HD' for Apple iPad.
"I wanted to give something back to the fans for all these years of love that they have given me. Earlier, my fans used to write me letters, but now the world has changed, so we made an app. We wanted to integrate everything under one roof so that updates from Twitter, Facebook and other happenings in my life will directly reach my admirers. I also like hearing their comments, so it's a wonderful way of keeping in touch with them," she said to Hindustan Times.
The app offers users access to photos and videos of the 45-year old actress. Earlier in January, the app was released for iPhone and Android platforms. The actress seemed to be thrilled by the huge acceptance of the app.
"It is hard staying in touch with all the fans today. The newest in my app line-up adds high definition to the repertoire while maintaining the same great features of the previous apps including integrated Twitter and Facebook," Madhuri said.
Apart from this, fans will also have the opportunity to talk to their favorite celebrity and get know her favorites musics and movies.
"It's a very small contribution from my side to acknowledge the love and adulation I receive from my fans and I can't thank them enough," she said, Press Trust of India reported.