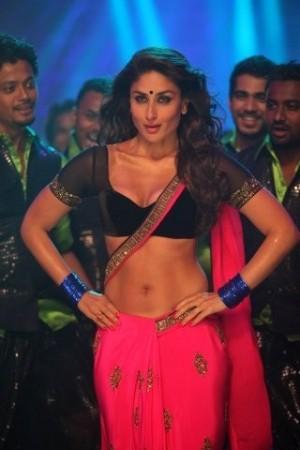 Another reality-inspired film of director Madhur Bhandarkar has been stamped "A" by the Censor Board of Film Certification.
The much-hyped film "Heroine", starring superstar Kareena Kapoor and actor Arjun Rampal in the lead roles, has received an "A" certification from the censor board.
According to Bhandarkar, the ratings are only restricted for the theatrical promo and not the complete film.
"The "A" certificate is for the theatrical promo of‪#Heroine, not the film. Edit of the film still in process," the director clarified on Twitter.
The filmmaker isn't surprised with the ratings, considering the bold and mature subject of the film. However, there is still enough time before the film is due for a television release, with the editing process still on.
"As expected got a "A" certificate from the censor board. Countdown begins for the launch of the poster and promo of Heroine (sic)," Bhandarkar tweeted.
The film is based on the real life of a superstar in the world of glitz and glamour of Bollywood. After the 2008 super hit film "Fashion", this scandalous new film is said to be the most ambitious project for the National Award-winning director and possibly the biggest film of the year.
Previously, "Fashion" too was released with an A-certificate, but turned out with rave ratings and in the process became a huge success.
The film, which was initially launched at last year's Cannes Film Festival with Aishwarya Rai in the lead role, will hit the silver screens this Sep. 14, while the first trailer will be unveiled on July 20.
Actress Kareena Kapoor was roped in to play the lead, soon after Aish backed out as she was then pregnant with daughter Aaradhya.
Well, it seems the A-rating has turned out to be an honorable credit for filmmakers to help double the buzz surrounding their upcoming films. Recently, Pooja Bhatt's "Jism 2" starring porn star Sunny Leone also got an A-certificate, which appeared more as a tote-up in the promotion of the film.