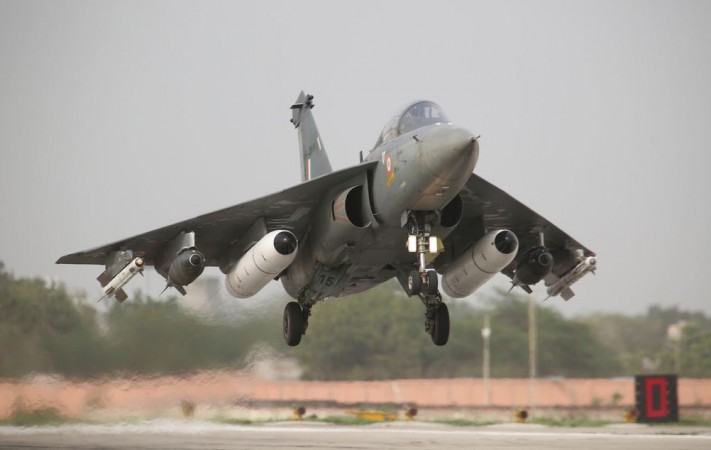 State-run Hindustan Aeronautical Limited (HAL) on Tuesday, February 27, successfully tested its indigenous Light Combat Aircraft (LCA) Tejas' hot-refueling capability at its Bengaluru test facility.
With this successful test, made-in-India Tejas LSP-8 (Limited Series Production-8) fighter jet has now come one step closer to getting its Final Operational Clearance (FOC), after which it will be finally able to serve in the country's air defense security forces.
"The system performance during the refueling session was in-line with design requirements and was satisfactory," HAL said in a statement.
What is hot refueling and why is it important for a fighter jet?
Hot refueling is a single point pressure refueling of the aircraft with the engine in operation. In layman terms, a plane with this ability can get refueled in mid-air directly from a fuel carrier.
This capability cuts down the refueling time by half and do away with turn-around time, and comes very handy particularly during wartime. Without this capability, the pilot has to make multiple landings, park it near a fuel station, power down the plane, exit the cockpit for refuel process to begin, then get back in the cockpit to take off and thereby, lose out on-air combat superiority over the enemy.
Inching close to Final Operational Clearance (FOC), HAL carried out a hot refueling on indigenous Light Combat Aircraft-Tejas followed by a sortie at HAL airport, Bengaluru. pic.twitter.com/qBPT465e2L

— HAL (@HALHQBLR) February 27, 2018
LCA Tejas has 3,000-liter fuel capacity with 850km combat range. Now, with the mid-air refuel capability, on-air combat mission can be extended longer to almost double. With this, HAL is close to getting FOC to finally induct the Air Force Mk1A variant into the Indian Airforce soon.
Other fighter jets that have mid-air refueling are the Mirage and Sukhoi Su-30MKI. The aerial refueling probe for the LCA Tejas is supplied by UK based Cobham, HAL said.