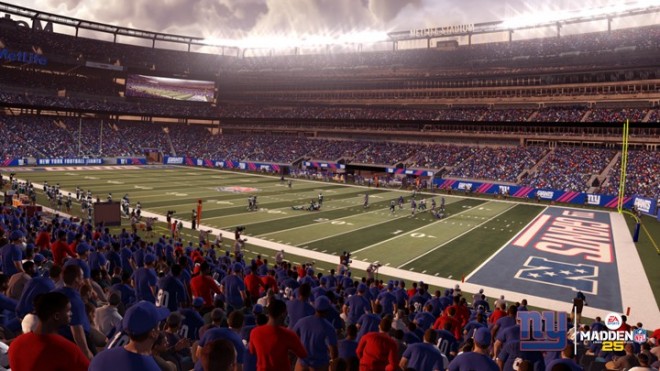 Madden NFL 15, the American football simulation video game from Electronic Arts (EA), has confirmed that it will be released on 26 August.
"Madden NFL 15 delivers everything fans need to own their rivals on both sides of the field, including the most immersive defensive gameplay control in franchise history," said EA, in a post on their official website.
"Like the Super Bowl XLVIII champion Seattle Seahawks, you can win championships and bask in the glory of success by building a great defense fit to challenge the best offenses in the game," it added.
EA has also released a new video, showcasing Carolina Panthers linebacker and Defensive Player of the Year Luke Kuechly. Players will also be able to enjoy a new feature - broadcast presentation. This new feature includes all-new camera angles, dynamic pre-game and halftime features.
Fans can vote whom they would want to see on the cover of Madden NFL 15. EA also announced their collaboration with ESPN, and fans who want to vote can also expect high contest, since last year's voting was record-breaking. Further, EA says fans can "tune in to the NFL Draft on ESPN and NFL Network on May 8 at 8pm ET for a special Cover Vote announcement". Madden NFL 15 concentrates more on defense and presentation.
EA Tiburon is the developer of the game, while EA is its publisher. The game will be released on PlayStation 3, PlayStation 4, Xbox 360 and Xbox One. Europe will receive the game on 29 August. The game is open for pre-order.
Madden NFL 25, the predecessor of Madden NFL 15 which was released last year, did not release a Wii U version. Even Madden NFL 15 has been skipped for Wii U.
(Ed: VP)
(YouTube Courtesy: EA SPORTS)