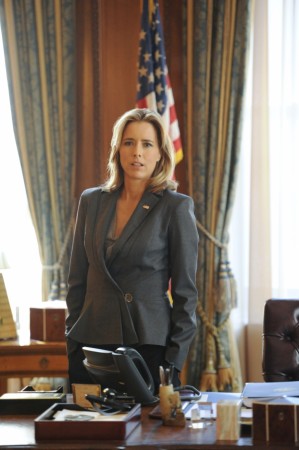 Once again, Elizabeth McCord has proved her ability to be the Secretary of State by saving American Ambassador in Yemen, when "Madam Secretary" returned to CBS with another episode.
The last episode of "Madam Secretary" titled "Another Benghazi", which was aired on Sunday, revolved around two major issues related to McCord's personal and professional life.
First of all, her task as a responsible officer of the State Department was to save Ambassador Jack Wellington as the American Embassy in Yemen was attacked, reports TV Fanatic.
On the other hand, her elder daughter Stephanie "Steve", who is not been known to the public as the daughter of McCord, got arrested for leading a protest against her college.
As the second episode of "Madam Secretary" ended with a successful story of the Secretary of State, another challenge is awaiting her in the upcoming episode.
The official synopsis of "Madam Secretary" season 6 episode 3 titled "The operative" reads, "A hostile reporter confronts Elizabeth, threatening to publish confidential documents that were leaked from inside the State Department. Meanwhile, Henry ends up in the middle of an international negotiation when his wife uses his job as leverage to broker a deal with Pakistan."
A recently released promotional video of the third episode of "Madam Secretary" reveals that a national security officer is under threat. The short teaser focuses on the tension that is created in the country due to the crisis.
The 17-second-long sneak peek video also shows a media representative threatening McCord. "If he dies, it's on you," the young reporter tells the Secretary of State.
Watch the sneak peek video of "The Operative" below: