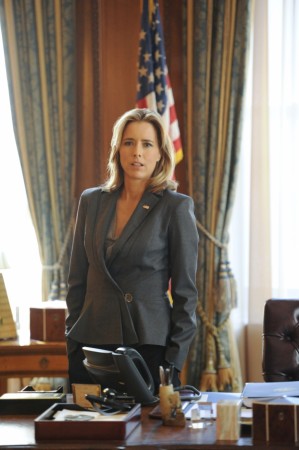 Elizabeth McCord and her staff members are affected by a new political problem that has raised some serious international issues. The Secretary of State and her team members are determined to find a way to secure peace in the next episode of "Madam Secretary".
The last episode of "Madam Secretary" titled "Just Another Normal Day" focussed on the peace treaty between China and Japan. Though the US State Department had to face several challenges, McCord and her teammates resolved the issues between the two Asian countries.
In the upcoming episode of CBS's political drama titled "Blame Canada", the Secretary of State and her team will have to tackle with the Government of Iran as the series will once again take the viewers to the Middle East.
As per the official synopsis of the fifth episode of "Madam Secretary", "When Elizabeth faces the daunting task of negotiating with Iran over their escalating nuclear program, she is determined to deal with the situation in a peaceful manner, despite the President's position of using military action."
The recently released promotional clip of "Blame Canada" indicates that the Iran issue is more sensitive than the peace treaty between China and Japan.
In the 20-second-long teaser, McCord seems to be stressed out as a single wrong decision from the US Government could outbreak a war between the two countries.
The sneak peek video shows the Secretary of State urging her team members, "You pray to what God you pray with whatever name."
Meanwhile, everything seems to be peaceful at McCord's home as Jason has new admiration for his father when he interviews him for a school report, according to the synopsis.
Mark the calendar to find out more about "Blame Canada" on 19 October at 8:00 pm.
Watch the teaser of the fifth episode of "Madam Secretary" below: