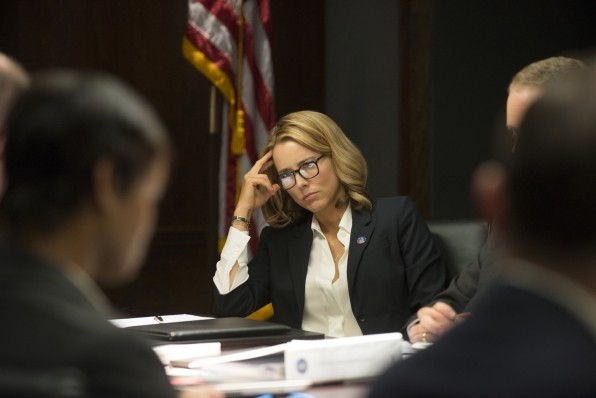 "Madam Secretary" will resume on CBS this Sunday with another daunting challenge for the Secretary of State, Elizabeth McCord (Tea Leoni).
The fifth episode of the American political drama titled "Blame Canada" will revolve around two international issues that could have a major impact on the US – Nuclear crisis with Iran and North American oil pipeline issue with Canada.
The critical issue of the week will be the nuclear crisis in which the Secretary of State will have to negotiate with Iran over their escalating nuclear program.
"She is determined to deal with the situation in a peaceful manner, despite the President's position of using military action," stated the official synopsis of "Blame Canada".
However, Secretary McCord seems to be having sleepless nights as she tries for a peaceful negotiation before Iran starts dropping bombs, indicates a sneak peek photo of "Madam Secretary".
While the US State Department tries to fix the nuclear issue, the eco-terrorists will blow-up the North American oil pipeline.
The oil pipeline explosion results in a bitter relationship between the US and Canada since the Canadians believe that the US support for oil pipeline remains uncertain, teased CBS.
Apart from the office politics, "Blame Canada" will also focus on the family life of McCord wherein she spends quality time with her children.
Check out the above slide show to find more about the next episode of "Madam Secretary".