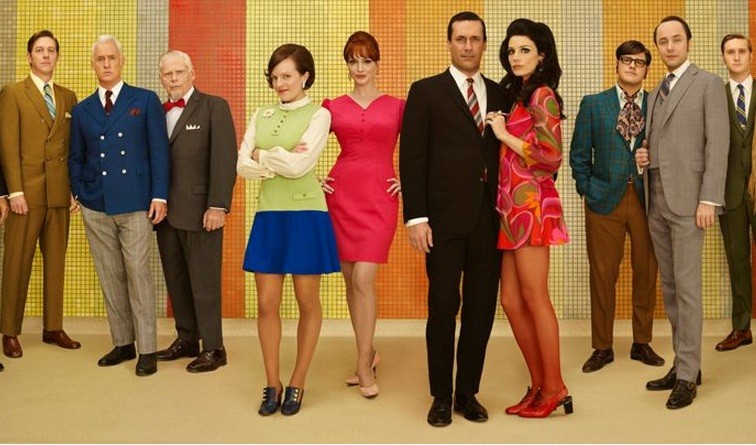 "Mad Men" fans are still in the haze as the Emmy-winning AMC drama is finally coming to an end on 17 May, 2015. But for the stars of the series, the show must go on and they must move on from the world of Sterling Cooper. So here's a look at the projects that "Mad Men" stars are going to be involved in after the completion of the AMC series.
Jon Hamm (Don Draper)
Jon might be a troubled man in the series, but he has had no problem in getting work after "Mad Men". He has already collaborated with Tina Fey in Netflix's "Unbreakable Kimmy Schmidt" and is also playing Falcon in Netfilx's "Wet Hot American Summer: First Day of Camp" that will premiere on July 17, 2015. Other than that he has given voice to one of the Minions, for the latest "Despicable Me" spinoff and has also been cast in the 2016 film, "Keeping up with the Joneses".
Elisabeth Moss (Peggy Olson)
A Protégé of Don Draperin the series and a Tony nominated actor outside "Mad Men", Moss has got four films lined up for release: "Queen of Earth" with Katherine Waterston, "Truth" with Cate Blanchett and Robert Redford, " Meadowland" with Olivia Wilde and Juno Temple, and "High-Rise" alongside Tom Hiddleston and Sienna Miller.
Vincent Kartheiser (Pete Campbell)
Kartheiser has already appeared on Comedy Central's "Inside Amy Schumer" as the fourth juror and has played significant characters in his upcoming films, "The Blunderer" with Patrick Wilson and Jessica Biel, "Day Out of Days" with Melanie Griffith and Scandal's Bellamy Young, and Winter Light, among others.
John Slattery (Roger Sterling)
Don and Roger can never stay apart from each other, Neither in the series and nor outside it as the Mad Men fans can catch them together in "Wet Hot American Summer". He also reprises the role of Iron Man's father, Howard Stark in Marvel's "Ant Man", and also returns to play Boston Globe deputy managing editor, Ben Bradlee Jr., in "Spotlight".
Christina Hendricks (Joan Harris)
Hendricks recently appeared in Ryan Gosling Directorial "Lost River" and will also star with Charlize Theron and Chloë Grace Moretz in "Dark Places"; and has also been signed on for Cameron Crowe's upcoming Showtime pilot for Roadies. "Dark Places is a thriller. I play Charlize Theron's mother in flashbacks," she says. "In Lost River, I play the mother of two boys in this surreal city. It's sort of film noir, I think (Gosling) called it a fantasy noir. It's very different. It's beautiful."
January Jones ( Betty Francis)
Before the final run of "Mad Men" started, Jones was reintroduced as Melissa in Will Forte's "The Last Man on Earth". Jones also has a film coming up, "Good Kill", where she plays the wife of a drone pilot.
Kiernan Shipka (Sally)
Shipka, like Jon Hamm, has also made an appearance on Kimmy Schmidt, and has been booked several films, including "One and Two", "Fan Girl", and "February".