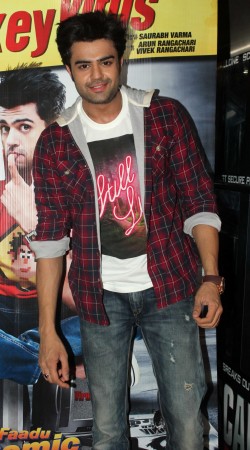 Sunil Grover starrer "Mad in India," is in crisis with comedian Manish Paul exiting the scene, just a few months after the show was launched with much fanfare.
Paul, who acted as the show's host was reportedly unhappy with the poor performance of the comedy show and nullified his original 26-episode-contract.
"Manish wasn't happy with the way the scripts were working out and that's why he has planned to move out. The makers and he have been having a lot of issues. The channel intervened and it has now been decided that March 31 will be his last day on the show," a source told Hindustan Times.
Apart from the feeble audience response "MII" garnered over months, the actor's budding film career is also stated to be another reason for his departure. Paul last seen on the big screen in "Mickey Virus" and has reportedly been offered prominent film roles.
Now with Paul's exit, Grover aka Chutki is expected to take on the lead in the Star Plus' show, which until now has been critiqued as a lame copy of the popular "Comedy Nights with Kapil."
Rumours are abuzz that the show's failure to procure fair ratings might lead to its closure in the coming days. Reports have hinted that the "MII" might be replaced with rapper Yo Yo Honey Singh's reality show.
To add to the show's woes, even celebrity guests are shying away from making an appearance.
"The makers are probably not getting the required celebrity dates for the show. It seems like the big celebs are not interested in coming on the show. That's the reason the shoot of the show also gets affected," an actor from the show revealed anonymously to The Times of India.