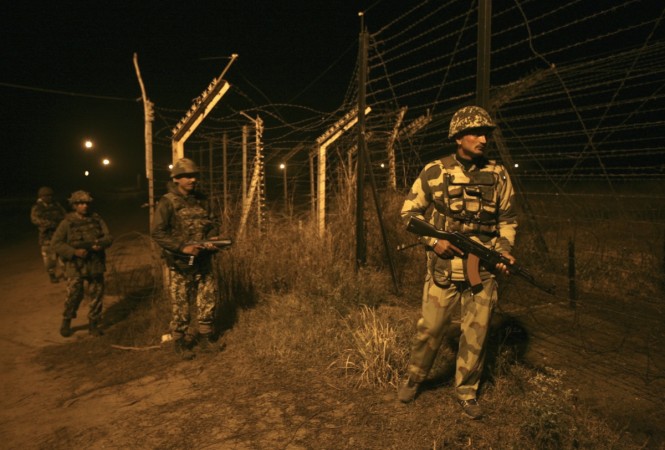 Their greed for medals and monetary reward claimed three young, promising lives.
April 2010, seven Army personnel from Jammu & Kashmir lured three youths promising them job and money. Not once did these trusting youths suspect anything amiss. The armymen killed them in a fake encounter near the Line of Control just for some medals and rewards.
The conspiracy of targetting the three youths and branding them as Pakistani terrorists trying to infiltrate India through the LoC was hatched by Captain Upendra Singh of 4 Rajputana Rifles. Singh had asked Territorial Army jawan Abbas Hussain Shah to 'arrange' for a few men who would be sent across the border to track the militants and would be paid in return.
"In April, Major sahib asked to arrange a few young men and told me we have to send them across to Pakistan to bring weapons and track (a group of militants) whom we could trap. Major sahib promised to pay them and I asked Hameed for help," Shah told The Indian Express in an interview at Sopore police station.
Hameed in return, asked Bashir Ahmad Lone, the counter-insurgent from Nadihal, for help. Earlier on the request of Hameed, Abbas too had helped Bashir. "Bashir's nephew was in the Army school and he wanted his fee waived; I took him to the officers. He became my friend too," Abbas said.
To return the favour, Bashir found the three men from his village in north Kashmir and promised them jobs at the LoC with a salary of ₹2,000 per day. He brought them to the Kupwara camp along with Hameed on 27 April, 2010. Bashir received ₹50,000 for each man.
The three youths, living in abject poverty, needed money and hence walked into the trap laid out by Captain Upendra Singh and 4 Rajputana Rifles' troop – Colonel DK Pathania, Subedar Satbir Singh, Havildar Bir Singh, Sepoy Chadraban, Sepoy Nagendra Singh and Sepoy Narinder Singh – who wanted a unit citation, a cash reward before being shifted out of the Valley.
They staged a fake encounter killing all three -- Shezad Ahmad Khan (27), Riyaz Ahmad Lone (20) and Mohammad Shafi Lone (19) -- in Kalaroos on 29 April.
Earlier when Hameed and Bashir brought the three youth to Kalaroos on 27 April, Upendra asked them to return to their homes and come back on 29 April "as the weather was not good".
On April 29, they returned to the camp and this time Abbas accompanied them. "They were happy that they would be paid well for the work. They were chatting and joking. Abbas bought some coke and chips. At Kupwara, he took us to a hotel where we all had kanti (fried boneless mutton) with naan. We even smoked charas," Hameed told police.
From there onwards, Upendra took charge of the mission. "He asked the trio to get into a truck and asked us to board the other. He asked Bashir to leave in the Sumo," Hameed told during interrogations.
That night, the three were shot dead at Sona Pindia on the Machil sector and buried in a graveyard near LoC. Before burying Shafi, the youngest, the armymen painted a black beard on his face and clicked photographs to prove that he was a Pakistani militant trying to enter India.
Later in the morning, Upendra gave ₹1.5lakh and two bottles of whisky and beer each to Abbas and Hameed. And as planned, the troop was awarded ₹6 lakh cash.
However, their crime came to light when missing reports of the three youths were filed by their families on 10 May, triggered investigation which led the Sopore police to Bashir.
A phone call made by Shahzad to his close friend Fayaz Ahmad Wani to tell him about his job and meeting Bashir and going to Kalaroos, disclosed the conspiracy and eventually, Bashir along with Hameed and Abbas were arrested by the end of May.