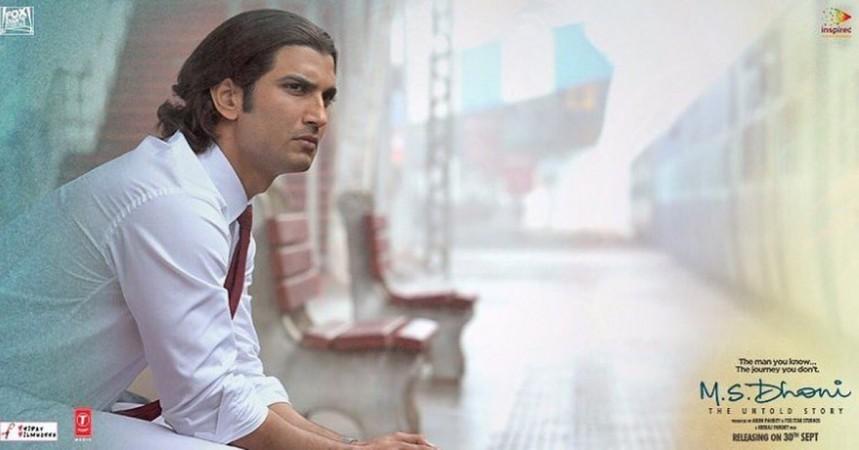 A biopic on one of India's most-celebrated cricketing stars is a safe bet for a successful movie. Sushant Singh Rajput's M. S. Dhoni: The Untold Story has reportedly recovered its complete budget of Rs 104 crore.
The satellite rights to the film have been sold off for Rs 55 crore, which is higher than what a Salman Khan-starrer gets paid, an insider, in a chat with SKJ Bollywood News, revealed. The makers have recovered an additional Rs 20 crore through Sushant's endorsements of the brands that Dhoni is a face of. The music and overseas distribution rights have been bought for Rs 5 crore and Rs 10 crore, respectively.
"A Hollywood studio has bought the remake rights of M. S. Dhoni: The Untold Story from producer Neeraj Pandey and Fox Star Studios for Rs 10 crore.The film will be remade in English now. The Hindi version has already been dubbed in three other languages, Tamil , Telugu and Marathi. No matter how you look at it, it's a win-win project for the makers," the source further revealed.
In other news, rumours have it that Dhoni was paid a staggering Rs 45 crore for movie-making rights to his life while his business manager, Arun Pandey, got another Rs. 5 crore. However, the strange bit here is that Sushant's remuneration is said to be Rs 2 crore. If this is true, the star may be having second thoughts about the sum he agreed to work for, considering the kind of hardwork he put in to master the role.
Sushant trained with Kiran More for over 13 months to get a grip on Dhoni's batting style and body language. He suffered fractures trying to perfect the sports star's famous helicopter shot, but didn't give up.
M. S. Dhoni: The Untold Story stars Disha Patani, Kiara Advani, Anupam Kher, Herry Tangri and Bhumika Chawla in supporting roles. Directed by Neeraj Pandey, the biopic is scheduled to be released on September 30.