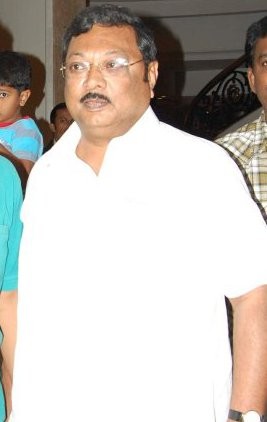 Tamil Nadu's DMK headed by M Karunanidhi has suspended MK Alagiri, an event that marks a climax to the long feud that has plagued the most popular political family of Tamil Nadu.
Alagiri, 62 is the DMK chief's older son.
The suspension came after Alagiri was involved in what has been an ugly and lengthy tug-of-war with his brother, MK Stalin for controlling the party. In a series of controversial moves, Aligiri has said that after his father steps down from his position, the DMK should hold an election for its President's position, for which he will also contest. This statement had thwarted the DMK leader's plans to retire in 2010.
Aligari's assertion had been coming, despite Karunanidhi, who is 89, making it clear that Stalin, his other son, will be his political successor.
According to NDTV, Algari was suspended on Friday for his vociferous criticism of the DMK's stated interest to ally with another regional party, the DMDK, which is headed by former actor, Captain Vijayakanth. Alagiri's infamous criticism has cost his entire career as he stands suspended from all party positions and membership. He was suspended for what the DMK has alleged to be 'indiscipline'.
Sources have indicated that Alagiri was worried that Vijayakanth, who is a widely admired personality in the same area where he is also popular, could adversely affect his power base. Alagiri is best known among party workers in and around Madurai, where Vijayakanth's influence has also grown.