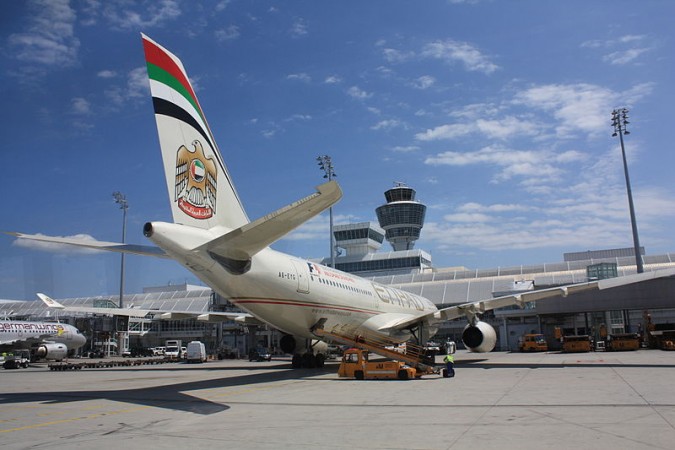 Etihad Airways has come up with a product so outlandishly luxurious that the world's jet setters are left with no question as to who is the leader in providing the best in-flight glitz.
So, if you have got the cash, then splurge it on Etihad's latest innovation, 'Residence', a three-room VIP suite complete with your own full-sized bed, a living area, a private bathroom, and even a lobby for social gatherings and some champagne. The space sits in the upper-deck cabin of the A380 flights and is available for single or double occupancy.
Unveiled at a weekend launch to introduce Etihad's redesigned/renamed A380 and B787 cabins, the Residence will allow travellers to fly commercially in their own private residence with access to a personal butler trained in London to provide "discrete personal service and attention to detail found in the world's most exclusive hotels", a gourmet chef and concierge, according to Etihad's official website.
"This (Residence) is the culmination of five years of intensive effort and research into how Etihad Airways can provide an unparalleled VIP experience. Without doubt, we are ushering in a new era of luxury travel in commercial aviation," said Peter Baumgartner, Etihad Airways' Chief Commercial Officer.
These exclusive 125-square-foot accommodations will cost an estimated $43,000 when it is launched in December.
However, if you are a resourceful traveller, you might want to consider their one rung down the luxury ladders, First Apartment instead, with lots of legroom, a full-sized bed and even a mini chaise lounge. Each 'Apartment' will have its own 64-inch sliding door, mini bar, personal vanity unit, wardrobe and a swivelling TV monitor.
Both the A380 and the B787 will offer special prayer areas for Muslim passengers with a real-time electronic Qibla-finder showing the exact direction of Mecca based on the aircraft's geographical position. With the launch of these new aircrafts, Etihad Airways says it will update dining equipment, amenities and soft furnishings across its entire fleet.
"This is the ultimate in luxury," Australian-born singer Dannii Minogue said when unveiling the suite on Etihad's YouTube channel. "This is what you would expect if you were staying at the finest hotel or if you're on a super yacht or travelling by private."