Indian luger Shiva Keshavan finished 34th out of 40 in the men's singles event at Pyeongchang Games, which was also his sixth and final Winter Olympic appearance, on Sunday, February 11.
The 36-year-old finished with a timing of 48.900s in the third run, which also became his Olympic swansong as he was not able to qualify for the fourth and final run, in which the top-20 lugers participated.
Shiva encountered a slight bump at the beginning of his final run but managed to steady himself. His came up some impressive exits and managed to finish 30th among the 40 lugers in Run 3 at Alpensia Sliding Centre.
The Himachal Pradesh athlete lifted his sled and acknowledged his supporters - a small Indian contingent that was supporting over the last two days.
Notably, he had climbed on to the stands and celebrated with the Indian fans on Saturday after his second run, which was also his best performance in Pyeongchang as he clocked 48.690s.
Shiva had a poor start to his campaign in Pyeongchang as his sled hit the edges of the track at the start of his Run 1, in which he managed only 50.578s and was on the 36th spot.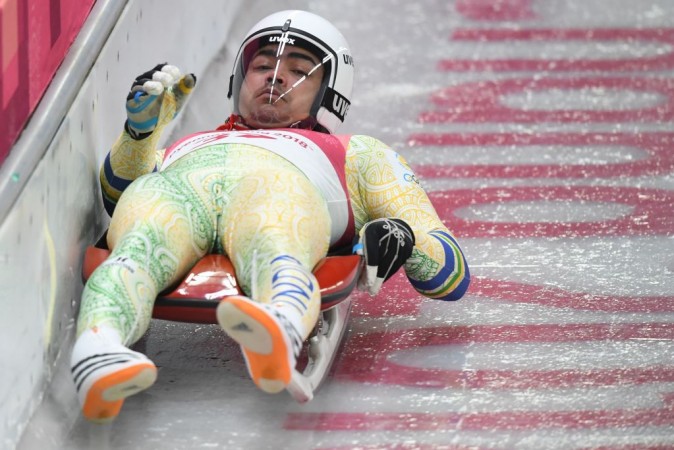 Notably, Shiva became the youngest Olympic luger when he participated in the 1998 Games in Nagano at 16. His best performance came when he finished 25th at the 2006 Winter Olympics in Turin, Italy.
Shiva had been the flag bearer at the Winter Games four times during his path-breaking career, in which he had been the face of winter sports in India.
Also read: Luger Shiva Keshavan carries Indian flag one last time
At Sochi Winter Games in 2014, he was not able to compete under the Indian flag as the International Olympic Committee (IOC) had suspended the Indian Olympic Association (IOA) over corruption charges.
UPDATE
Austria's David Gleirscher wins the Gold with a total of 3:10.72s while USA's Chris Mazdzer took the Silver with 3:10.728s and Germany's Johannes Ludwig finished with a Bronze after clocking 3:10.932s on Sunday.
Two-time Olympic champion Felix Loch of Germany, who was leading after three Runs, dramatically failed in final run, dropping to fifth spot and thereby failing to complete a hat-trick of Winter Olympic gold medals.
sled and acknowledged his supporters