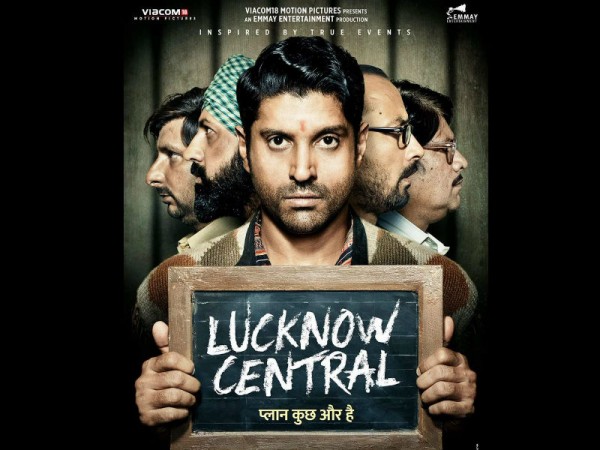 RATING: 3
MOVIE: Lucknow Central
CAST: Farhan Akhtar, Diana Penty, Gippy Grewal, Deepak Dobriyal, Rajesh Sharma, Ronit Roy and Inaamulhaq
DIRECTOR: Ranjit Tiwari
GENRE: Bollywood prison escape movie
Prison escape movies are expected to be thrilling, coupled with a strong, fast plotline. The movie Lucknow Central has thrills, but lacks logic at many points, and unlike most other jail break films, has a high dose of emotions.
STORYLINE
Small town lad Kishan (Farhan Akhtar) from Uttar Pradesh is passionate about singing, and his biggest dream is to form a musical band and see a huge crowd cheering his name after the performance. He does everything possible which would bring him a chance to become a singer. However, destiny had a different (and unfortunate) plan for him.
Kishan somehow gets embroiled in a high profile murder case, and despite being innocent, gets life imprisonment. Although he has very little hope to be free again, he still dreams of having his own band one day.
Meanwhile, he comes across Gayatri (Diana Penty), a social worker who believes in reformation of convicts. Kishan comes to know that the UP Chief Minister (Ravi Kisan) was willing to organise a singing competition inside Lucknow Central Jail, for which a band of some jail inmates needed to be formed.
Kishan sees this as his last chance to perform on stage along with a band, and somehow manages to convince Gayatri to help him in this pursuit. Kishan's wish comes true, and he gets shifted to Lucknow Central jail. Nevertheless, he has little idea what is in store for him there.
The cruel jailer (Ronit Roy) of the central jail gives a horrifying welcome to Kishan, following which he faces a lot of hardships from the bullies in the prison. However, he somehow manages to make some friends there -- Parminder (Gippy Grewal), Victor (Deepak Dobriyal), Pandit (Rajesh Sharma) and Dikkat (Inaamulhaq) -- and convinces them to be part of the band.
But, their main plan is to escape from the jail on the day of the performance. Will Kishan and his team succeed to fool the mighty jailer, or will they end up being rotten in the jail? This makes the crux of the story.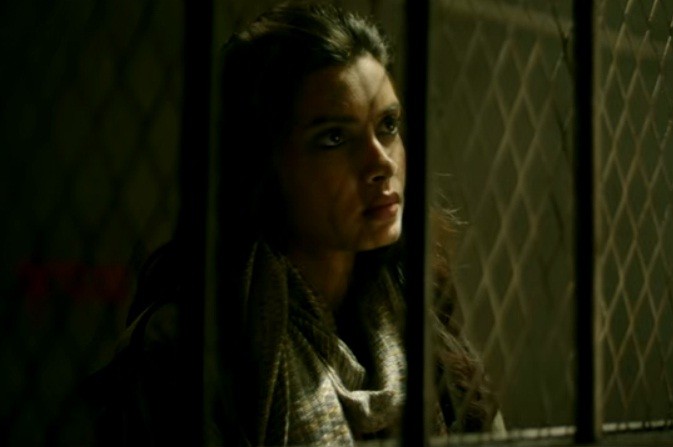 PERFORMANCES
Farhan does a commendable job as far as performance is concerned. He displays his acting prowess yet again, and expresses the varied emotions with great perfection. Ronit Roy had impressed all with his villainous characters earlier, and he does it once again. Diana does not have much scope to showcase her acting skills in the movie, but she supports the plot well. Lucknow Central has a strong star cast, and the performances reflect the same.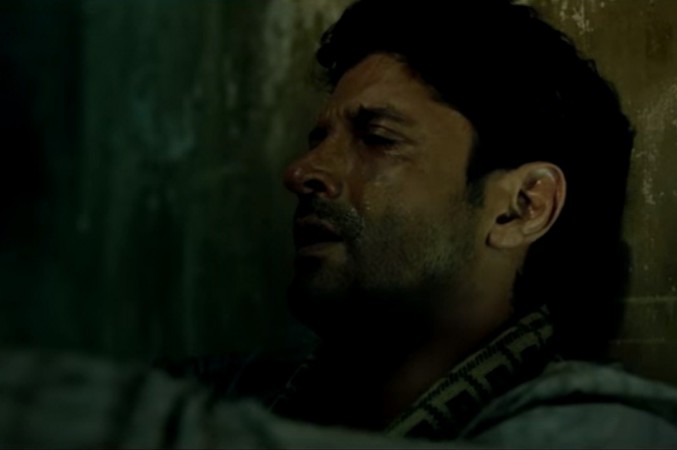 POSITIVES
Apart from the powerful performances, the movie mostly proceeds pretty fast. The first half includes some interesting twists and turns which keeps you intrigued. Second half too is entertaining except for some portions. The struggles that Farhan's character faces in Lucknow Central in his initial days in the jail are very interesting.
NEGATIVES
There are a couple of loopholes in the plot that are hard to ignore. For instance, the potential fugitives hiding the police uniforms (wearing which they are supposed to escape) inside drums. However, none of them are even supposed to play drums during their performance. The climax also has some sequences that defy logic. Secondly, certain parts of second half get somewhat boring, and you will feel like the film is being dragged unnecessarily.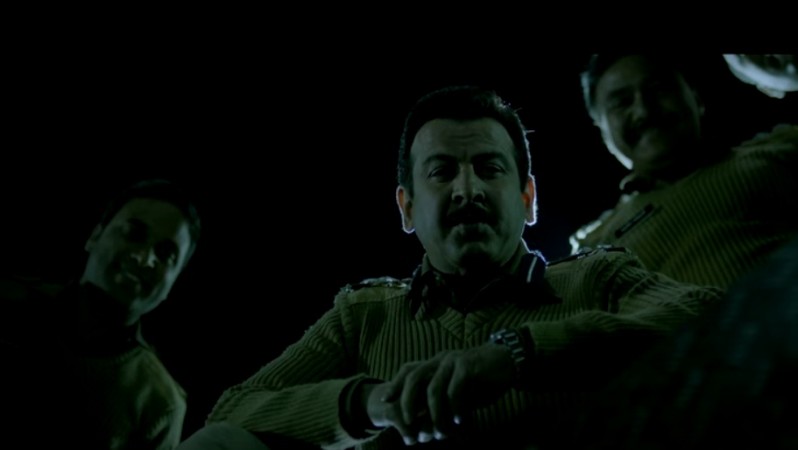 VERDICT
Lucknow Central is an entertaining movie, coupled with some strong performances, but the debutant director should have cared to maintain some logic as well.