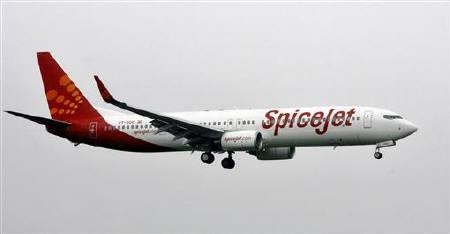 Three low cost airlines, SpiceJet Ltd, IndiGo and GoAir have once again brought in offers, under which travelers can get hold of tickets for as low as ₹1,699 on domestic routes for a limited period.
The destinations, which come under this offer are Goa, Guwahati, Port Blair, Dharamshala, Udaipur, Thiruvananthapuram and Kochi. The sale ends on 17 July and is valid for travel between 18 August and 30 September.
The low fares scheme have been introduced to cash in on the long Independence Say weekend, which is likely to see travelers taking short break to these destinations.
"Indian travellers have reason to rejoice this monsoon season with a new airfare sale valid for closer dates of travel – August and September this year. SpiceJet has announced fares starting Rs 1,999, while Indigo sales start at Rs 1,699 for select sectors," Rajesh Magow, co-founder and chief executive (India) of travel portal MakeMyTrip, told PTI.
Additionally, keeping in mind the international travelers, SpiceJet has announced introductory fares to Kathmandu from Bagdogra and Kolkata for the first 1,000 seats commencing from 13 August.
The fourth-largest carrier appears to be leaving no stone unturned to attract more travelers. Just a few days ago, it introduced a deal of 10 lakh tickets for ₹999 on domestic routes.
Meanwhile, the continuous offers by the airlines are likely to benefit tourism in the country. But it is doubtful whether it will reduce the losses that the airline industry has been facing for a while now.
In addition, the entry of Air Asia India has also increased the competition among the carriers. Air Asia too tried to attract flyers with its introductory offer of ₹500-tickets between Bangalore and Kochi.
According to Centre for Asia-Pacific (CAPA) report, IndiGo is expected to continue its winning streak in the market and remain the sector's leading bright spot.
Shripad Naik, Union Tourism Minister, told PTI on Sunday that the aviation centre wants to decrease visa fees and air fares in a bid to boost tourism in India.