Bollywood actresses Nora Fatehi and Jacqueline Fernandes are grabbing headlines in relation to the Sukesh Chandrashekhar money laundering case. Both the actresses had given statements in this case. These actors have recorded their statements under section 164 CrPC.
Alleged 'conman' Sukesh Chandrashekhar who is lodged in a Delhi jail has now issued another letter claiming the involvement of actresses Nora Fatehi and Jacqueline Fernandez, and his dynamics with them. And now the case has taken a new turn. In a recent development, Economic Offences Wings of Delhi Police has filed a supplementary chargesheet in connection with the ₹ 200 crore extortion case, alleged conman Sukesh Chandrasekhar on Saturday claimed that Bollywood actor Nora Fatehi has always been jealous of Jacqueline Fernandez.
Excerpts from the letter
He said Nora gave different statements in front of ED and EO. He revealed, " Nora was always jealous of Jacqueline and was always brainwashing me against Jacqueline so that she wanted me to leave Jacqueline and start dating her, Nora used to try calling me at least 10 times a day and if I don't answer the call she used to keep on calling me."
Sukesh also said that Nora had lied about not wanting a car as she was behind his life to give her a new car. He mentioned that he gave her the BMW S series.
"As Jacqueline and I were in a serious relationship, I started avoiding Nora, but she kept irritating me by calling and also, asking me to help bobby in setting up a music production company which I did, also she kept sending me multiple pictures of Hermes bags and jewellery that she wanted, which I obliged by giving her, which she was using till date, ask her to produce one bill of Hermes bags that she has, she can never produce as she does not have, as the bags are worth more than 2 crores, "he added.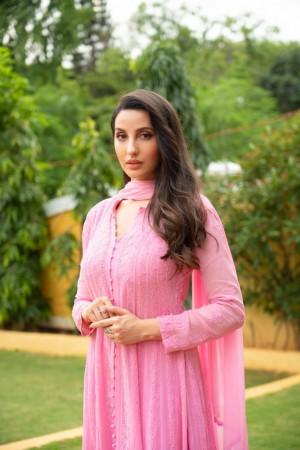 "I am sure everyone has perceptions after reading the statements published on media, but, I would also mention a few things in my press statement here, which will show how the so-called witness actress has lied and abused the process of law," Sukesh's letter read.
He also spoke about Nora talking about buying her a house. Sukesh Chandrashekhar revealed that Nora has already taken a lot of money from him to purchase a house for her family in Casablanca, Morocco.
Conman loved Jacqueline Fernandez
He said he began avoiding Fatehi as he and Fernandez were in a serious relationship. He alleged Fatehi would call him to help Bobby set up a music production company, which he did. He also said that Fatehi would send him pictures of luxury bags from Hermes and jewellery which he gave her. "Ask her to produce one bill of the Hermes bag that she has," he wrote adding that Fatehi would fail to show the bills as the bag costed more than Rs 2 crore. He referred to Fatehi's statement of him promising her a house and said she had already taken a large amount from him to purchase a property for her family in Casablanca, Morocco.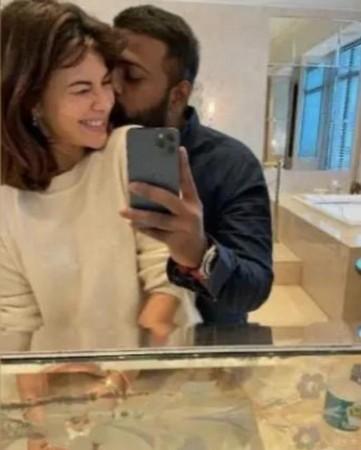 He also denied the recent allegations made by Nikki Tamboli and Chahath Khanna and called them cheap tricks.
Regarding Fernadez, he said she is someone whom he love and respect and he would not contest her statements "as I know how this whole episode has taken a toll on her and as I have told even before its my responsibility to make sure that she is out of this whole mess as she has nothing to do with this."
He further said, "my loved ones have been troubled only to pressurize me, and now soon this will be proved, and whatever she has told recently before EOW, I am sure she has her reasons, but again no matter what I will stand by her and prove her innocence."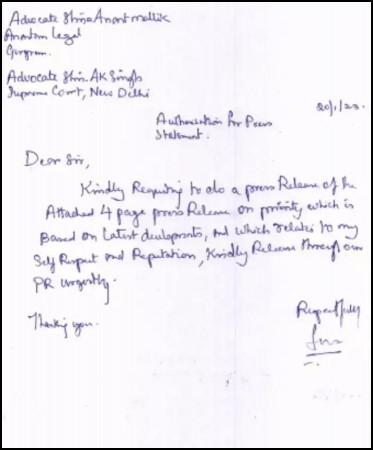 Nora accuses denies knowing conman Sukesh personally
As reported by the portal, Nora Fatehi said in a statement, "Many actresses are dying to be taken care of by Sukesh. Initially, I did not know who Sukesh was. Later, I thought he used to work at a company called LS Corporation. I neither had any personal contact nor did I ever have any conversations with him. I had no clue about this and I never met him. The only time I saw him was when the ED confronted me with him at its office."

Jacqueline Fernandez's testimony
While Jacqueline Fernandez said in her testimony that Sukesh Chandrashekhar "played with my emotions and made my life hell." She said, "Sukesh misled me, and ruined my career and my livelihood. "Pinky Irani (the woman who introduced the actor to the conman) convinced my makeup artist, Shaan Muthathil, that he (Chandrashekhar) was an important official from the Home Ministry."
Jacqueline further said, "He introduced himself as the owner of Sun TV and claimed J Jayalalitha was his aunt. Chandrashekhar said he was a big fan, and said I should do films in South India too, and as the owner of Sun TV, they had many projects lined up. We should try to work together in south Indian movies. He never mentioned he was calling from jail or that he was in jail. He used to call from one corner with a curtain and a sofa in the background."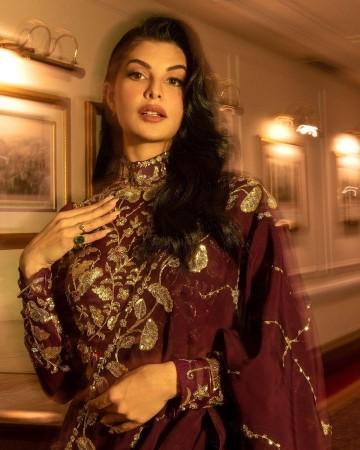 "He did not contact me after August 8, 2021, and I later got to know he was arrested for impersonating senior government officials of the Home Ministry and the law ministry. Pinky Irani always had an intention of cheating me. I was fooled by Shekhar (the name used by the conman to interact with the actor). At the time I got to know about Shekhar's criminal background, I got to know that his real name is Sukesh. Pinky was aware of Shekhar's activity and background. But she never disclosed this to me."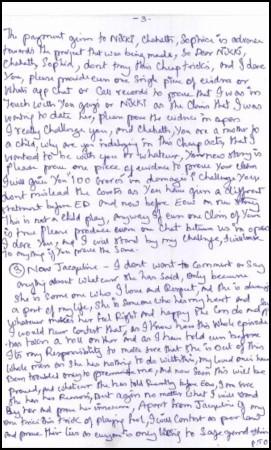 Who is Sukesh Chandrasekhar?
As per reports, Sukesh Chandrasekhar is a native of Bengaluru in Karnataka. He faces 15 FIRs, reports IANS. To lead a lavish lifestyle, he duped people in Bengaluru and Chennai of several crores. It is believed, Chandrasekhar, who is in his late '30s used to con businessmen by promising loans or trying to settle any legal cases for a price.
Posing as a politician's relative, it is alleged that he has duped more than 100 people promising to get their job done. He used to buy expensive cars, including Rolls Royces, from extorted money. He was arrested by the police in 2019.