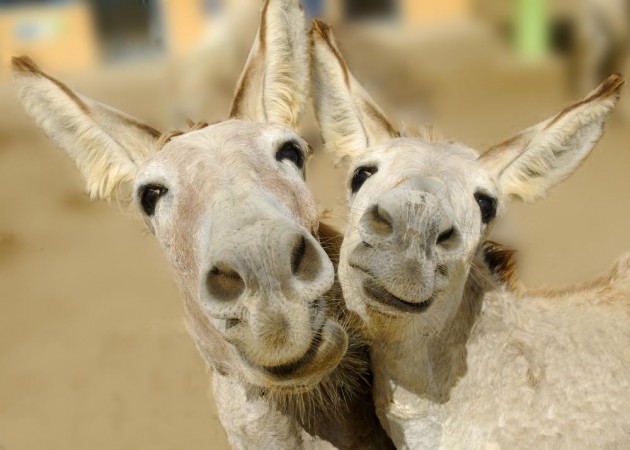 It is not just high profile politicians and celebrities who are affected by sex scandals. Two passionate donkeys in a Polish zoo, who still couldn't get enough of each other after 10 years together, were separated following an outcry over their love-making, which "disturbed" the younger zoo visitors.
Napoleon and Antosia, got into trouble when mothers expressed outrage that children had to witness their mating. Following the raised voices, local conservative official Lydia Dudziak backed up the cause and persuaded the director of the zoo in Poznań to have the animals put in separate pens.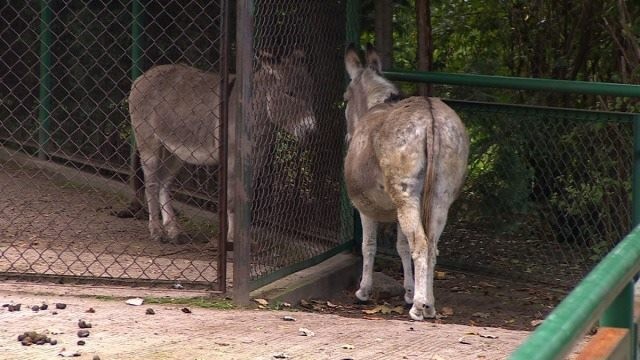 The story, however, flared up across Poland and nearly 7,000 people signed a petition to reunite the donkey couple. Even two fan pages were created on Facebook, in retaliation to the separation of the decade-long couple, which collectively has over 11,572 likes. Both the fan pages NIE dla rozdzielenia osłów w poznańskim zoo and Połączmy rozdzielone osły z poznańskiego zoo even has the pictures of Napoleon and Antosia in the act.
Facebook users like Dorota Gajek, who were upset by the separation posted, "It's a pity those pets. What a stupid babsztyl, moreover, not just it. Wisdom do not sin also zoo that they gave to this influenced--:(" (as translated by Bing).
Experts weighed in, saying the separation could hurt their psychological well-being, and politicians were asked to intervene on the country's leading news programs. 'Animals separated by sex into different cages? It's complete idiocy,' the Daily Mail quoted Stefan Niesiolowski, a lawmaker with the governing party, Civic Platform.
'It's a level of absurdity that has been crossed to such an extent that I don't even want to read or know about this,' Adam Hofman, the spokesman for Law and Justice, the conservative party that Dudziak belongs to, said.
The zoo acknowledged making a mistake on Thursday and said the donkeys – Napoleon and Antosia – were back again in one pen.
"It was never our intention for any animals to feel uncomfortable because of their natural behaviours," the zoo officials said in a statement.
In their decade together, Napoleon and Antosia have produced six offspring, including two-month-old Tadeusz.