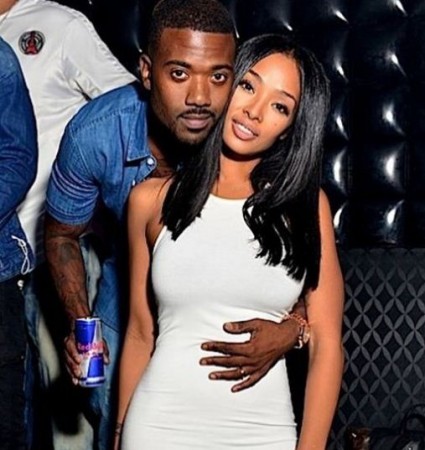 Despite their problems in Season 2 of "Love and Hip Hop Hollywood," it looks like Ray J and Princess Love came together in holy matrimony this year, even if haters do not seem to be convinced that their relationship is genuine. Meanwhile, every other couple on the Vh1 show, seem to be going through some tough times.
Brandi and Max, who seemed to have a loving relationship in previous season, will get into some nasty fights. As fans saw in Season 3 episode 2 of "Love and Hip Hop Hollywood," Brandi is hiding something from her husband. Max had asked her to save a huge amount of money for their son's education, but Brandi seems to be spending it on something or someone else.
Max had already gotten suspicious in the previously aired "Homewreckers," but the truth of Brandi's whereabouts were not revealed then. The upcoming episode 3 of Season 3 will see if Brandi is actually spending money on something that is beneficial for her family, or if she is using it for something that would make Max mad.
Also Read: Indian student makes rela-life Iron Man suit
Meanwhile, Ray J and Princess' love is being questioned by none other than Moniece Slaughter, who says she has known Ray since she was 16. In a recent interview, Moniece claimed that she even slept with Ray J and all of her serious partners including Lil Fizz and Richie D knew it. Even Princess knew about this, but Moniece claims the beef between the two women began at Yandy and Mendeecees' wedding, where Moniece addressed Ray J as Raymond, which didn't sit well with his now wife.
Reportedly, Moniece even went so far as to say that Ray J may only be with Princess to prove a point to boxer Floyd Mayweather. Fans will remember Floyd and Princess used to date back in the day, but she had allegedly left him for Ray.
Princess is not one to sit quietly, so she responded to these messages in a separate interview with Jason Lee, who fans will remember from Season 2 of "Love and Hip Hop Hollywood." Princess didn't hold back anything either, asking Mo to holler at her after a man has put a ring on her: "Try to keep a man longer than six months."
Don't forget to watch new episodes of "Love and Hip Hop Hollywood" Season 3 on Mondays via Vh1.