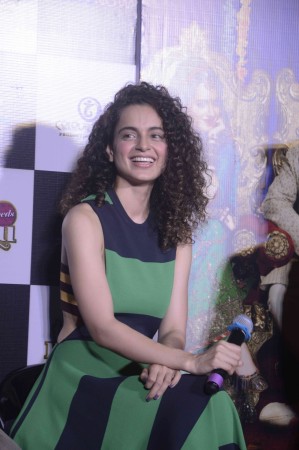 National Film Award winner Kangana Ranaut is not just reel "Queen"; her "Tanu Weds Manu Returns" has made her box office queen as well, given the movie's continued success run at the box office.
She has impressed people and won their hearts with her brilliant performances. Her soaring popularity even prompted the Himachal Pradesh government to think of appointing her as the state's brand ambassador, as she hails from the hill state.
But Kangana Ranaut has her share of controversies as well. Here are some of them:
Men in Kangana's Life
Kangana has landed herself in trouble for dating Aditya Pancholi and Ajay Devgn. Then, fell in love with Adhyayan Suman, who called it quits after some time. She also had a long-distance affair with a UK-based doctor Nicholas Lafferty, but it seems the distance cut their affair short.
Rumoured Tiff with Deepika Padukone
There are rumours that Deepika and Kangana are not on good terms after the former presented the award for Kangana's performance in "Queen". It is said that Kangana was miffed with Deepika behaviour and since then, both of them can't stand each other.
Fairness Cream Controversy
Kangana made headlines when she rejected an offer to endorse fairness cream, despite the whopping amount. "Ever since I was a kid, I have never understood the concept of fairness. Especially, in such a case, as a celebrity, what kind of an example would I be setting for younger people? I have no regrets about turning this offer down. As a public figure, I have responsibilities," The Hindustan Times quoted Kangana as saying.
Closeness to Salman Khan
Actress Neha Dhupia had spread rumours of Salman and Kangana being too close. After an event in Hyderabad, attended by Neha, Salman and Kangana, the former was overheard saying the "Queen" actress went inside Salman's room.