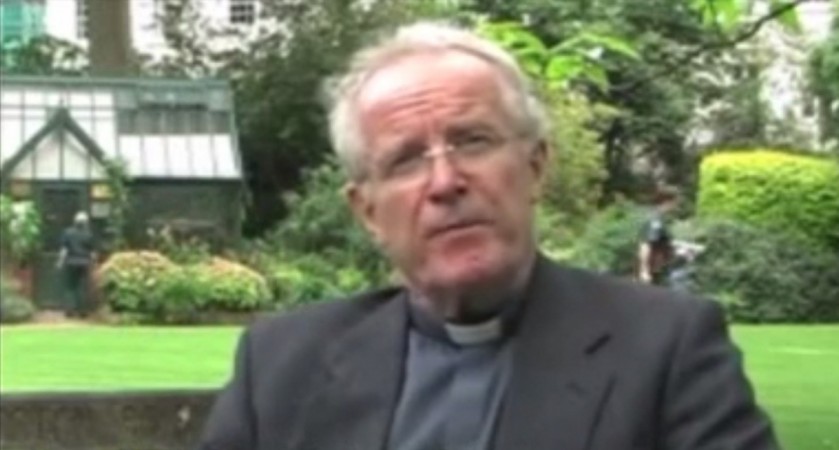 The Catholic Bishop of Arundel and Brighton in England resigned yesterday after admitting that he was unfaithful to his clerical vows as he had a love affair with a married mother of two.
According to Mail on Sunday's investigation, love letters has been exchanged between the 63-year-old Bishop Rt Rev Kieran Conry and a woman recently, in which she claimed that her husband doesn't love her, Mail Online reported.
Apparently the letter did not reveal any sexual relationship between the two, but the woman did spend three nights at Bishop's property in Pease Pottage, West Sussex. Their affair lasted for more than a year, according to Mail Online.
A hand-written letter, which was dated earlier this month, was sent by the Bishop saying, "Dear, Dear XXXXX' and signed 'your K xxxxxx', said: '… It's all right to say that [your husband] did bad things, but you knew that he didn't love you. You know (I hope) that I did. And I did, and do.
Further investigation also revealed that Bishop had sent a love letter to a second woman as well, but her identity is not allowed to publish for legal reasons.
Mail Online reports that on Friday night, Conry, who is one of the country's leading Roman Catholic bishop, said in a statement to be read in churches, "I am sorry to confess that, going back some years, I have been unfaithful to my promises as a Catholic priest."
He further said, "I have decided to offer my resignation as bishop with immediate effect and will now take some time to consider my future. I am sorry for the shame that I have brought on the diocese and the Church and I ask for your prayers and forgiveness."
The BBC reported that according to Cardinal Vincent Nichols, head of the Catholic Church in England and Wales, it is a sad and painful moment.
"It makes clear that we are always a Church of sinners called to repentance and conversion and in need of God's mercy."