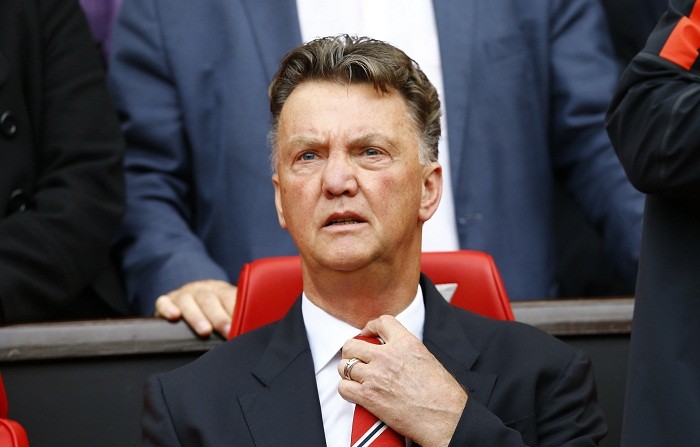 Manchester United might have made a couple of extremely eye-catching transfers during the summer window, but according to Dutch legend Ruud Gullit, Louis Van Gaal has thrown the money away by only focusing on strengthening the attack.
United were the big spenders in the summer transfer market, forking out over £150 million on the likes of Angel Di Maria, Radamel Falcao (albeit on loan) and Ander Herrera.
While Van Gaal did make a few defensive transfers in the shape of Daley Blind, who has been exclusively used as a defensive midfielder, Marcos Rojo and Luke Shaw, Gullit believes his fellow Dutchman got his transfer priorities all wrong and should have brought in a couple of quality central defenders to make up for the loss of the experienced duo Nemanja Vidic and Rio Ferdinand, who left for Inter Milan and QPR respectively.
"How on earth is it possible that such an experienced and successful manager thought he could start the season at Man United without buying a couple of really strong central defenders?" Gullit was quoted as saying by Metro.
"I am still amazed by his buying and his transfers. If you only strengthen the midfield and the attack, than you are underestimating the level and the power of the Premier League.
"If you want to survive in the top flight of English football, you start with the foundation and you build the roof of your house last. Van Gaal has done it the other way round."
Van Gaal has suffered innumerable injuries to his backline this season, with the manager struggling to get a proper back four out. And Gullit stressed on the fact that had Van Gaal bought a few centre-backs during the summer transfer window, he wouldn't be facing such a big problem.
"Now matters are even worse because of all the injuries in his defence," the former Chelsea midfielder added. "He is having to fill one gap after another.
"And if you have so many injuries and you have not bought the defenders, then you are doing something wrong at your club."
Because of the transfer oversight, Gullit believes Van Gaal will take a long time before he can sort out his defence, and by that time a tilt at the Premier League title could be well out of Manchester United's reach.
"Van Gaal is learning lessons right now," added Gullit. "He sees that his defenders are having to deal with the strongest strikers in the world. They bash into his young defenders. In England there are different laws in football.
"I do want him to be successful at Man United, but by the time he has repaired his team at the back, it will be another three months down the road."