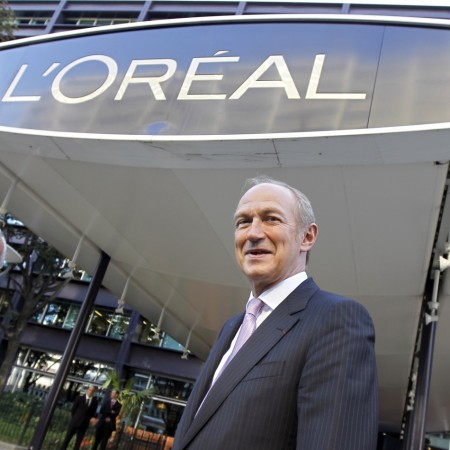 L'oreal India has made its first acquisition in the domestic market by taking over Mumbai-based Cheryl's Cosmeceuticals, leader in skin and hair care products, for an undisclosed amount.
The acquisition is likely to help the France-based cosmetic company to grab a major share of the market, which has competitors like Lakme and Shahnaz Hussain.
Besides, the company could also attract the rural and semi urban areas by lowering the price of the products. L'Oreal products cost more than Cheryl's product, which ranges between ₹ 500 to ₹ 2,000.
"This is an attractive opportunity for L'Oréal in India as it broadens the product offering of our Professional Products Division in this country to also include skincare products and services," Jean-Christophe Letellier, managing director of L'Oréal India said in a statement.
"It will further enhance our leadership position in the very dynamic professional products market where we are present with our brands - L'Oréal Professionnel, Matrix, and Kerastase," he added.
L'Oreal had earlier announced that it plans to expand its business in India by investing about ₹1,000 crore in order to improve its supply chain and further release innovative product lines in the market.
Cheryl's Cosmeceuticals founded in 1986 by Cheryl Pereira, has its product in more than 10,000 beauty salons across the country. The acquisition will help Cheryl to expand its business further.
"It has been a great adventure to bring to market a truly unique brand that has captured the hearts and minds of many thousands of salons," said Oscar Pereira, director of Cheryl's Cosmeceuticals.
L'Oreal has been in India since 1994 as a wholly owned subsidiary of L'Oreal SA. So far it has 16 brands in both professional and consumer products. L'Oreal India, which earns most of its revenue through consumer products, is expecting a boost in its sales through the deal.