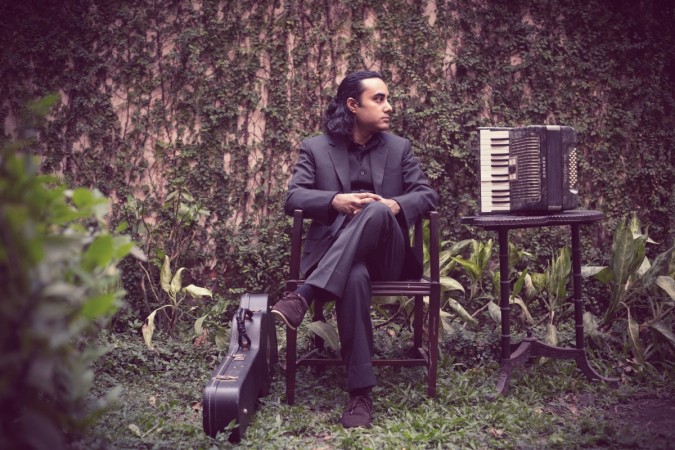 Multi-instrumentalist Tajdar Junaid has been a part of the Indian indie music scene for a more than a decade now. In his long career, Junaid has done everything; from playing in rock bands to composing film soundtracks and ad jingles.
He started his solo music career a few years back by releasing his debut album, "What Colour Is Your Raindrop." In the record, he collaborated with Fred White of Acoustic Alchemy, Greg Johnson, Karsh Kale and Blackstartblues.
So what is the versatile musician listening to right now? Let's check it out.
"Hello Goodbye" by The Beatles
Junaid: "I can never get enough of this band. Every time, I repeat, every time I listen to The Beatles, I become boundlessly happy."
"Prelude in E minor" by Chopin
Junaid: "Chopin is a master. His beautiful compositions resonate with me."
"Nocturne" in E flat major" by Chopin
Junaid: "Chopin is truly a master."
"Shivranjani" by Ustad Bismillah Khan
Junaid: "Recently I had the opportunity to visit my hero Ustad Bismillah Khan's house in Banaras. I am always in awe of his mastery and humility."
"Blue Bolero" by Abdullah Ibrahim
Junaid: "His sense of space and choice of notes is exemplary."
Junaid: "This album has an interesting soundscape. I love the way Bill comes through more as a composer than a guitar player."
"Lullaby" by Ustad Ali Akbar Khan
Junaid: "What can I can about him? He is my eternal hero. It is very difficult to describe in words what his music means to me."
Junaid: "I really like this band since they made their debut. They have got great songwriting skills. It's sad that they've taken a hiatus."
Junaid: "There are a few composers, like Nils, Olafur Arnalds and Max Ritcher, who are changing the ways to record and compose music. Using vintage recording equipments and drastically changing the conventional ways of recording, they come up with some really exciting music."
"When I Was A Boy" by Jeff Lynne's ELO
Junaid: "I love Jeff Lynne and all the production work he has been involved with. He brings soul to everything he does. His new album is a gem."