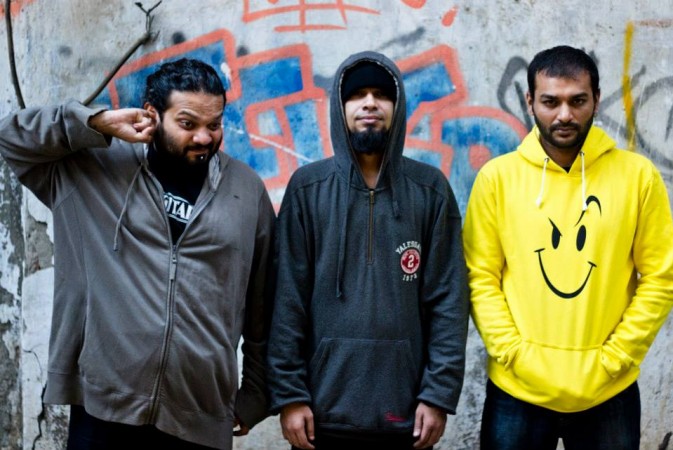 You may have watched Shaa'ir + Func play live and grooved to their music. But have you ever wondered who the bassist in their live setup is? Rohit 'P-man' Pereira, the bassist, has been around in the Indian indie music scene for a very long time now.
He is one of the founding members of the now-defunct nu-metal band Pin Drop Violence and is currently the vocalist of Mumbai/Bangalore-based electronica outfit ViceVersa. The bass player is also known for being the host of VH1 Music Diaries, a music talk show.
So what is P-man listening to right now? Let's check it out.
"Light It Up" by Major Lazer
Pereira: "Love the vibes on this song; one of them feel-good anytime of the day kind of feels! I am a big Major Lazer fan and during their first gig in Mumbai even got to wear the Major Lazer costume and go crazy on stage!"
"Magnets" by Disclosure ft. Lorde
Pereira: "I am a sucker for them killer vocal hooks and this song had me hooked from the first moment I heard it. I am not a big Disclosure fan, but I have this song on loop!"
"Carcinogen" by Fat Yellow Moon
Pereira: "One of my favourite singer songwriters from the scene here! And this song gives me goosebumps. What a voice!"
"If We Were Lost" by Ferry Tales
Pereira: "Discovered this band while shooting for my Vh1 show, and am amazed at how brilliant these new kids are; lovely songwriting and musicianship at the same time."
"Her Friend, The Wolf" by Amidst The Chaos
Pereira: "One of my all time favourite metal songs ever! The number of times I have been stared at while screaming out 'If you're with us you're against us' listening to this song on my headphones!"
"The House I Built" by Exhumation
Pereira: "The most important Indian metal band; and this one is a classic that should be preserved and cited as death metal songwriting 101."
"Goat Of Departure" by The Black Dahlia Murder
Pereira: "My favourite metal band since the past 3 years now; and while I am obsessed with anything TBDM puts out, picked this one coz I had to chose one."
"Jingalin" by Ludacris
Pereira: "I am a huge Ludacris fan and this song is definitely in any playlist I make."
"Saviour" by Viceversa
Pereira: "While I don't listen to songs any of my bands have put out, this one is special, I can listen to it all day and in my favourite songs I have ever written."
"Fog + Strobe" by Blek
Pereira: "Another local gem of an act, I had the pleasure of hearing this newer stuff and can't wait for them to release the songs. Till then, this song is occupying memory space and it is a gem of a track."