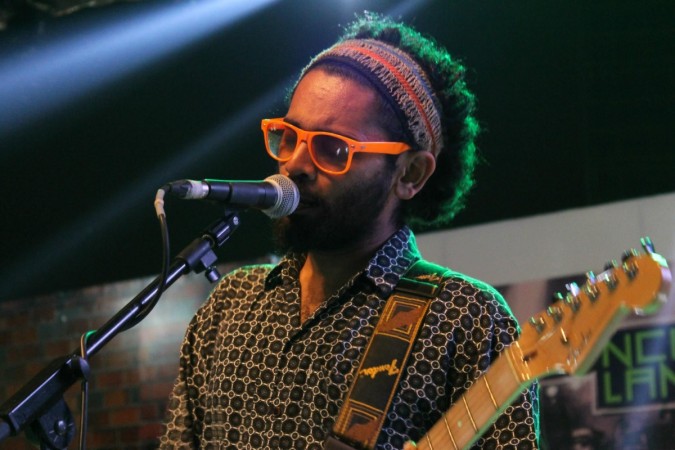 Bengaluru-based singer-songwriter and frontman of Mad Orange Fireworks, Michael Antony Dias, is a software engineer who gave up his career in Information technology to pursue his musical dreams. But unlike many who tried and failed, Dias has secured a strong foothold in the Indian independent music scene. With Mad Orange Fireworks, Dias has released two critically-acclaimed album till date namely "Lifeline Cast" and "Under The Orange Sky."
Dias is known to be inclined towards the grungy sound of Pearl Jam, but in this playlist he features some of his other influences. So, what is Dias listening to right now? Let's check it out.
"Distance" by Emily King
Dias: "This is a modern pop song that I absolutely love."
"Cherry Wine" by Hozier
Dias: "Hozier is a really good singer songwriter with some beautiful tunes like this one that i really like."
"Let It Go" by James Bay
Dias: "This is a really pretty song to play and sing. I have been tripping on this one too."
"I Will Possess Your Heart" by Death Cab for Cutie
Dias: "Sorry to say this but I just recently discovered this band, and I just love this song."
"Lie to me" by Bon Jovi
Dias: "This is a song from the past that recently just struck me again; beautiful guitar work and lyrics."
"That girl" by Justin Timberlake
Dias: "It is a really cool song to dance and groove to."
"Fortress Around Your Heart" by Sting
Dias: "If you want to really indulge in first class song writing, check this one out."