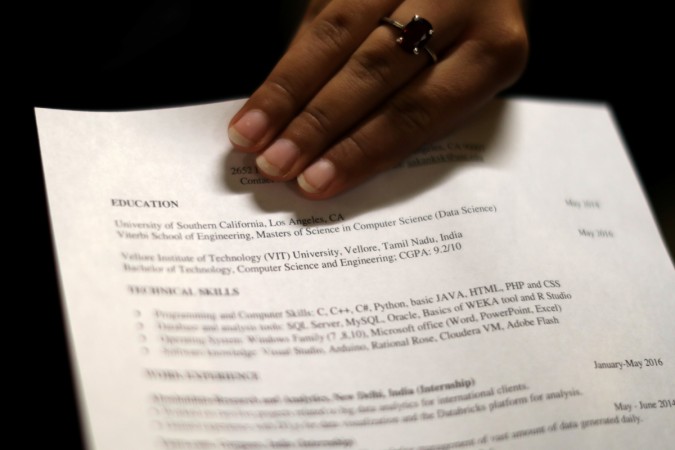 While the Indian IT industry may be facing quite a hiring slump, the Niti Aayog seems to have come to the rescue of many job seekers. The think-tank has decided to hire about 65 young professionals, who will play a role in its day to day operations.
Out of the 65 people hired, around 45 will be a part of the Niti Aayog for a period of two years and the others will work for the recently formed Economic Advisory Council to the Prime Minister and two other departments. The two-year-contract may be renewed later.
For this, the think tank conducted tests and interviews for about 290 applicants this week and said that the creation of various councils and independent bodies has brought with it the need for these young professionals, reported the Economic Times.
Meanwhile, the Niti Aayog believes that hiring these professionals is a good move as it brings a balance in the system and a more dynamic outlook when it comes to running government operations. "Young professionals have made Niti Aayog a dynamic institution," ET quoted Niti Aayog's CEO Amitabh Kant as saying. In tune, the think tank has recently brought onboard five students from IIMs to help in its operations.
However, this is not the first time that the Niti Aayog is looking to hire people from the private sector and had earlier invited applications even for the Planning Commissions. The think tank had earlier gotten a massive response from people willing to join and officials told Business Standard that the Niti Aayog had received about 3,500 applications for the seven consulting posts and 4,400 applications for the 20 posts of young professionals.
In March 2017, the Niti Aayog had invited applications for advisers in various fields and was willing to Rs 2.88-3.64 lakh a month, which is higher than the pay of the Cabinet Secretary, reported Financial Express. It was then offering a five-year contract, extendable up to seven years.