Maruti Suzuki, the country's largest carmaker is bracing for a tough time as it attempts to meet orders for its popular models such as the new Dzire, Vitara Brezza and Baleno. These being hot-selling models of the company, a continuous demand in the market is leading to prolonged waiting periods.
According to a report of Business Line, Maruti Suzuki has an order backlog of 1.5 lakh units of its three models-- new Dzire, Vitara Brezza and Baleno. Although the commencement of production at its Gujarat plant has helped to bridge the gap between supply and demand, the waiting period for the models remains daunting.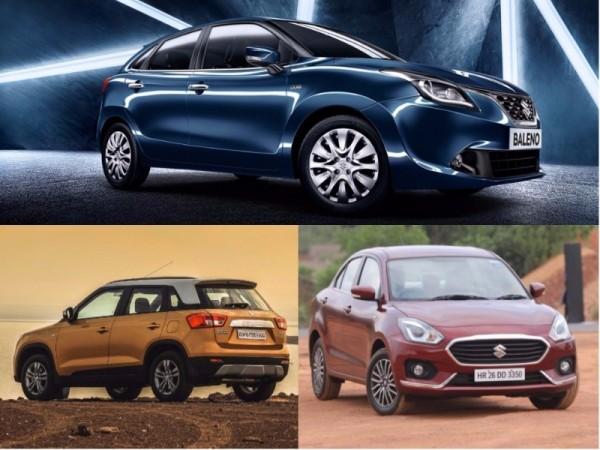 Maruti Suzuki new Dzire, which went on sales in India on May 16, continues to command a waiting period of 16 weeks in the country. The new Dzire had over 44,000 bookings within the first 10 days of its launch in India. On the other hand, the Vitara Brezza, the leader in its segment now has a waiting period of over 22 weeks. The Vitara Brezza has been clocking over 10,000 units of sales per month in the country since its launch in March 2016. The number continues to go strong with each passing day even as the arrival of its potential rival Tata Nexon is imminent. The Vitara Brezaa compact SUV sold 1.5 lakh units in the country.
The story of the premium hatchback of Maruti Suzuki, the Baleno is also not different. The Baleno's current waiting period stands at 16 weeks. Maruti Suzuki had launched its premium hatchback Baleno in October 2015. The hatchback took only 20 months to achieve the milestone of two lakh domestic sales.
Maruti Suzuki is also expected to ramp up the production of its models to meet the demand. The company will launch new models like the S-Cross, new Swift and the Vitara Brezza petrol version in the country in the coming months.
Source: Business Line