Motorola's smartphone lineup took an adventurous turn as the company launched new series to fulfil varying demands of consumers. While the Moto G5 series remain quite popular in India and internationally, the company's Moto C, Moto E4 lineup has also been critically acclaimed.
But that's not sufficed. Motorola is going to expand its Moto G5 series with a new model dubbed as Moto G5S Plus. As the name suggests, the smartphone will be an upgraded variant of the Moto G5 Plus.
Venture Beat shared the news of the Moto G5S Plus and also revealed the key highlights of the new smartphone ahead of its official announcement. By the looks of it, Moto G5S Plus will turn Moto G5 Plus obsolete with improved design and camera.
Let's take a look at what Moto G5S Plus has to offer:
Camera
The leaked photograph, which appears to be an official render of the Moto G5S Plus, clearly shows the rear camera module with dual lenses. According to the report, Moto G5S Plus will feature two 13MP sensors for colour and black-and-white imaging.
As a result of this, users will be able to get detailed images, vivid colours and create a depth-of-field effect like Bokeh.
In addition, the Moto G5S Plus is also likely to sport an 8MP front snapper as compared to a 5MP sensor found on the Moto G5 Plus.
Design & Display
Motorola's Moto G5 Plus featured plastic frames with a sheet of metal pasted at the back. Even though it gave a premium look, it did not match the feel. However, the rumoured Moto G5S Plus will have an anodised aluminium frame, giving users the much-needed quality boost.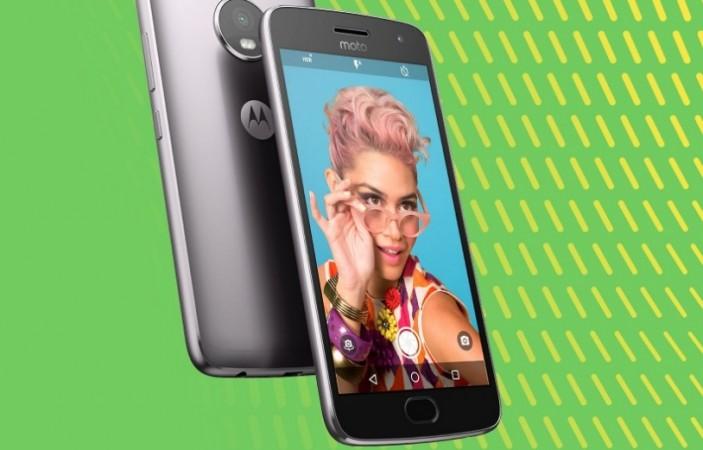 It is also reported that the Moto G5S Plus will have a larger 5.5-inch display with 1080p resolution as compared to the 5.2-inch screen found on the Moto G5 Plus.
What remains unchanged?
Even with significant upgrades in the design, display size and camera, Motorola will keep the core specs of the Moto G5S Plus same as the Moto G5 Plus. It is said to be powered by the same Snapdragon 625 chip paired with up to 4GB RAM and 64GB internal storage. Although not mentioned, the battery will also remain the same at 3,000 mAh.
A hint of scepticism
The Moto G5S Plus sounds like a great upgrade to the already-popular Moto G5 Plus, but there's a bit of scepticism, as it seems too soon for an upgrade to be released. Moto G5 series was just launched in February, but the company is expected to launch more smartphones in the following month, which could make this unannounced phone a real deal.
The year 2017 is going to be exciting for Motorola fans. Let us know in the comments what you think of the Moto G5S Plus.