With affordable data packs, pocket-friendly smartphones are getting a major push in the Indian market. As the competition gets higher among telecom companies, they've been expanding their horizons to offer affordable hardware options by partnering with OEMs. This trend started after Reliance Jio launched its smart feature phone – JioPhone – effectively for free, last year.
Ever since, we've seen various other telcos, including Vodafone, BSNL and Airtel bringing in affordable smartphones at even cheaper prices by offering cashbacks. Airtel already has a compact portfolio of budget phones bundled on to its network to lower the cost of the device for willing customers, and on Friday, two more additions were made to the portfolio.
In partnership with smartphone manufacturer itel, Airtel launched two 4G VoLTE smartphones — itel A40 and itel A41, which are bundled with some interesting cashback offers to cut down on the devices' cost.
"We are delighted to partner itel as we expand our range of affordable 4G smartphones with an aim to enable every Indian to own a 4G smartphone and be a part of the digital revolution. Airtel now has the largest partner ecosystem of device manufacturers and we thank our partners for sharing our vision of smartphone for every Indian," Ajai Puri, COO - Bharti Airtel, said in a statement.
What's does itel A40 and itel A41 offer
Itel A40 smartphone is priced at Rs. 4,599 and itel A41 costs Rs. 4,699 in the market. The customers buying the smartphone through Airtel will have to pay the full amount to get the devices, but avail Rs. 1,500 cashback over a period of 36 months.
Therefore, itel A40 will effectively cost Rs. 3,099 and itel A41 will cost Rs. 3,199. The cashback, however, won't be given to you in one go. According to the largest telecom operator in India, customers who have done recharges worth Rs. 3,000 in the first 18 months from the time of purchase will get Rs. 500 as cashback and the second instalment of Rs. 1,000 will be credited back to the user upon successfully completing recharges worth Rs. 3,000 over the next 18 months.

Airtel has been using this technique for all of its bundled smartphones under the "Mera Pehla Smartphone" initiative. The response from customers to such plans remains to be seen.
"We strongly believe in providing great value with our products, and partnering with Airtel to boost the proposition of the feature-rich and 4G enabled itel A40 and A41 is another step towards this direction. The partnership will provide customers with access to great applications and services like never before and at very attractive price points. We are confident that the partnership will drive 4G adoption across the country and bring the best value to both itel and Airtel customers," Marco Ma, MD, TRANSSION India, said in a statement.
itel A40 & itel A41 specifications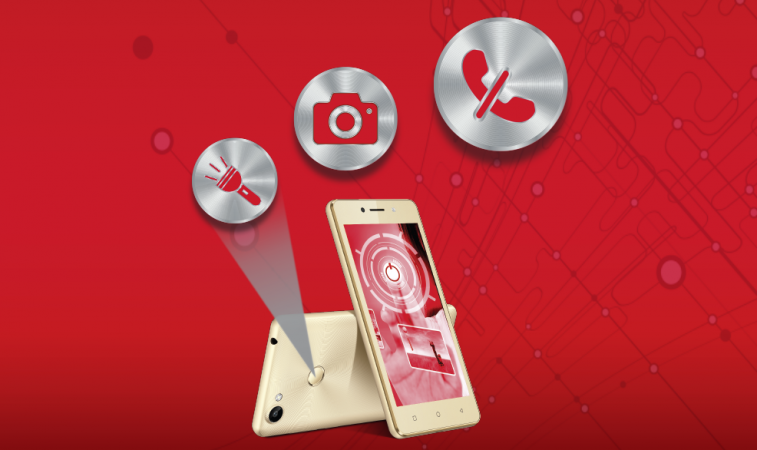 itel A40 and A41 smartphones share almost the same specifications. Both phones have 5-inch FWVGA displays, 1.3GHz quad-core chipset, 1GB RAM + 8GB expandable storage, 5MP rear and 2MP front camera with flash on both sides and a 2,400mAh battery.
Both phones run Android 7.0 Nougat and support 4G VoLTE and ViLTE, Wi-Fi, 3G, GPS and Bluetooth connectivity. They also have a fingerprint scanner on the rear. The difference is in the colours they are offered. Itel A40 comes in black, rose gold and dark blue, while the A41 model comes in Champagne, Calx, and Rose Gold.