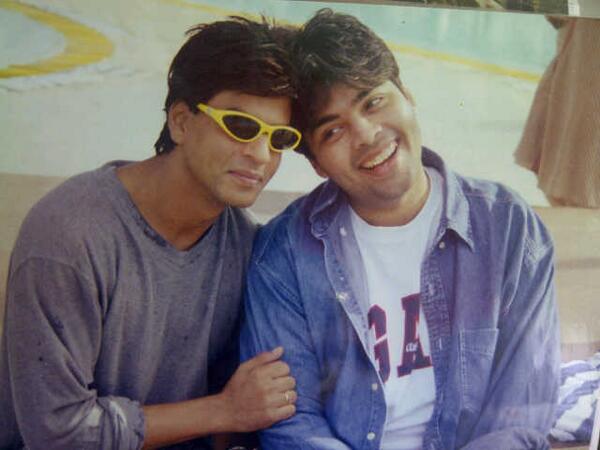 The pilot episode of "Look Who's Talking with Niranjan" was an easy and engaging conversation with ace director Karan Johar. And adding a posh touch to it were the glasses of wine.
Niranjan Iyengar, script and dialogue writer, appeared confident but couldn't offer the viewers more to Johar than what is already known. But, the director was at his witty best, which made for a candid chat.
Iyengar has worked in many of Johar's films, and thus share a comfort level. The filmmaker, who usually shoots questions on his popular show, "Koffee With Karan", has found himself on the other side of the table this time.
He opened up about his plans of adopting a child (much news has been made of it already) and his one relationship, which broke off within a few months of its commencement. Unrequited love, though, has been a way of life for him.
Parallel cinema isn't within his range of interest and he is "indifferent" towards such film-makers. That was like charting a whole new level of honesty.
Jitesh Pillai, Editor of Filmfare, tweeted, "I'm indifferent to sanjay leela bhansali...Prada had walked into fab india... @karanjohar in a verbal parlay with @ashesinwind."
Talking about his equation with the film industry, a place where relationships between people change every minute, Johar said he could never give up on the friendship he shared with old buddy Shah Rukh Khan. That was the "awww" moment of the show.
In a nutshell, it was just another celebrity ramble shot at a real location. Although with a popular line-up of celebs, the show might turn out to be an okay-okay weekend entertainer.
"Shooting for the Karan episode was a bit scary because he is my close friend, besides being a super adept TV show host," Niranjan said, sharing his experience with the Times of India. "But my fears were unfounded because he took it upon himself to make the episode witty, emotional and very honest! I love the way this show is turning out... My guests are all being very forthcoming about making it fun and insightful at the same time."
Aired on Zee Café, every Sunday at 9 pm, the show will have Alia Bhatt, Arjun Kapoor, Siddharth Malhotra, Sonam Kapoor, Vidya Balan and Kajol at their candid best.