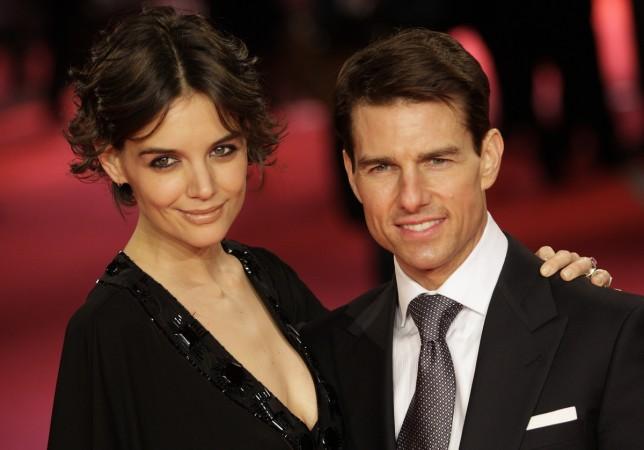 Twenty years ago, a young Tom Cruise played the role of Lt. Pete "Maverick" Mitchell in "Top Gun." Little did he know then that he would find stardom, a slew of fans and celebrity status in Hollywood. Cruise's long tryst with cinema has made him a household name in the U.S. and in the rest of the world.
For those who grew up in the 90s, Cruise has a special place in their hearts. Avid fans of the star almost immediately associate him with Ethan Hunt, the IMF agent in "Mission Impossible" series while the others remember him for his passionate relationships, his exaggerated public appearances and more recently, his famous divorce.
On the "Edge of Tomorrow" star's 54's birthday, we take a look at his relationship history, his famous girlfriends and the reason why he's remembered so well for the events in his personal life.
If there's a reason why Cruise's marriages, past and present girlfriends offer interest, it's mostly because his love life seems to be mysteriously connected to the faith he observes: Scientology. In fact, several news outlets claim that most of the actor's relationships ended and were even screened by the Church. According to some reports, the Church even played an active part in ending his marriage to Nicole Kidman. Did it have a similar role in other relationships? Let's take a look:
Cruise and Mimi Rogers
Cruise met his first wife in 1985 and it is rumoured that she introduced him to the religion. According to sources, Mimi, already a scientologist when she met the "Oblivion" star, did so in order to stop his philandering. A year later, they married. However, Cruise, under the influence of the religion's then leader, David Miscavige, drifted apart from his then wife.
Former Church of Scientology executive Mark "Marty" Rathbun told Tony Ortega, "Miscavige was determined to use Scientology to encourage Tom's adventures as a way to push Rogers away."
Later, he began dating Nicole Kidman when they acted in the film, "Days of Thunder" and the pair were inseparable.
Cruise and Nicole Kidman
The actor was still married to Rogers when he met Kidman. The two actors tied the knot on December 24, 1990 and stayed together for 10 years. During this time, Kidman and Cruise adopted two children, Bella and Connor.
According to Looper, Cruise did move away from the religion when he married Kidman but he was lured back into the faith by Miscavige, who reportedly drove a wedge between the two, sowing seeds of doubt and coaxed Cruise to wire tap Kidman's phone.
Cruise and Katie Holmes
Almost all of Oprah Winfrey's episodes are memorable, but the most remembered installment is one in which Cruise jumped up and down announcing that he's madly in love with Holmes, the 26-year-old who was still trying to establish her mark in Hollywood.
Just few months after the two started dating, Holmes fired her manager, attended interviews with a "chaperone" from the Church of Scientology, who reportedly answered on Holmes' behalf during many interviews.
Although Holmes embraced her former husband's religion, it ultimately drove the two apart. She claimed that she was spied upon by the Church and asked for sole custody of their daughter, Suri, according to The Daily Beast.
Cruise and Emily Thomas
The father of three has been seen with British native Emily Thomas who was hired as his on-set assistant on "Mission Impossible: Rogue Nation." Although they haven't ever made their relationship public, a Daily Mail report claimed that Cruise plans to marry her and is reportedly "head-over-heels" in love with the 22-year-old.