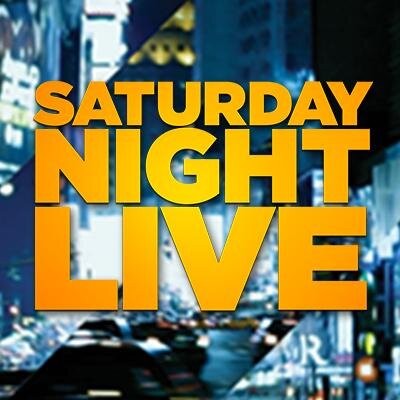 "Saturday Night Live" (SNL) has been nominated for 14 categories in the Primetime Emmys this year, including Outstanding Variety Series, Outstanding Supporting Actress in a Comedy Series (cast member Kate McKinnon), Outstanding Guest Actress in a Comedy Series (Tina Fey), Outstanding Guest Actor in a Comedy Series (Jimmy Fallon), Outstanding Original Music and Lyrics: "Home For The Holidays (Twin Bed)" and so on. These 14 nominations bring "SNL"s total number of Emmy nominations to 187, dating back to the inaugural season in 1975-76.
Since its debut show on 11 October 1975 with the first set of cast members, including John Belushi, Chevi Chase and Dan Aykroyd, "SNL" has proven to be a fertile breeding ground for great comedic talent. Some of the biggest names in TV and film got their start on the NBC sketch show.
Adam Sandler who started at "SNL" as a writer in 1990 became a featured player in 1991 and became popular for his original songs, including the "The Thanksgiving Song", "Mother's Day Song" and "The Chanukah Song," which even found a spot in the Billboard charts.
Often resorting to juvenile antics and offensive stunts, he kept the audiences entertained till he got fired from the show in 1995. He then went on to star in the blockbuster movies like "Billy Madison", "Happy Gilmore", "Punch-Drunk Love", "The Wedding Singer", "The Waterboy", "I Now Pronounce You Chuck and Larry" ,"Big Daddy" and so on. He also wrote and produced many of his own films under the banner of Happy Madison Productions and Madison 23 Productions, which is aimed towards the drama genre.
Sandler's movies are basically paid vacations for him and his friends, as he confirmed on "Jimmy Kimmel Live" while promoting his latest movie "Blended."
With "SNL" cronies Kevin James, Chris Rock and David Spade right beside him, Sandler continues to enjoy the success of 'put the Bad Boys of SNL in all my movies' casting strategy, which he's been employing since the beginning of his career.
Will Ferrell, who was a cast member on "SNL" from 1995 to 2002, became famous for his impersonations of George W. Bush and Alex Trebek, as well as for original characters like "Evil Boss", "Spartan Cheerleader", "Bill Brasky" and "Tom Wilkins."
During his time on "SNL," Ferrell appeared in several movies, including "Austin Powers: International Man of Mystery", "A Night at the Roxbury", "The Ladies Man", "Austin Powers: The Spy Who Shagged Me", "Jay and Silent Bob Strike Back" and "Zoolander." His first starring role after his departure from "SNL" was as Frank in "The Tank" and as Richard in "Old School," which were released in 2003.
In April 2007, Ferrell launched Funny or Die, a hugely popular streaming video website, where short comedy films are uploaded and voted by its users.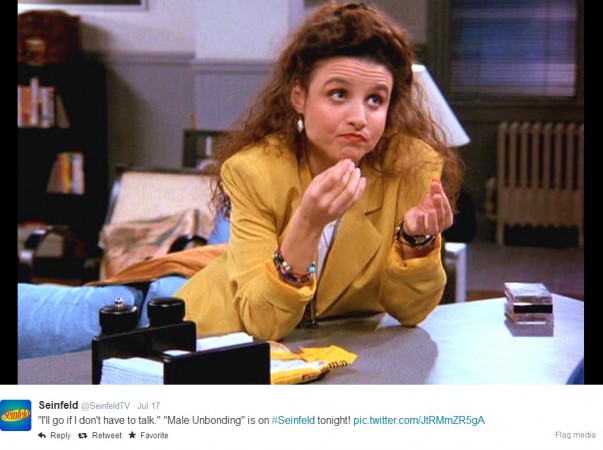 Julia Louis-Dreyfus was just 21 years old when she joined "SNL" in 1982. During her time on "SNL" she appeared alongside several actors who later rose to prominence, such as Eddie Murphy, Jim Belushi, Billy Crystal and Martin Short. It was during her tenure on "SNL" that she met writer Larry David, who later co-create "Seinfeld" in 1990, which became a platform for her comedic prowess to shine for nine long years.
Jimmy Fallon became a fan favourite on "SNL" with impersonations of Carson Daly, Pat O'Brien and Barry Gibb (in a recurring skit called "The Barry Gibb Talk Show" with Justin Timberlake). From 2000 to 2004, he also co-anchored "Weekend Update" with Tina Fey. Following his departure in 2004, he appeared in a few movies before taking over "Late Night" from "SNL" alum Conan O'Brien in 2009. He currently hosts "The Tonight Show with Jimmy Fallon," which airs on weeknights at 11:35/10:35c on NBC.
Bill Murray's three years on "SNL" helped him to launch his successful movie career, which includes box office hits like "Caddyshack", "Tootsie", "Ghostbusters", "Groundhog Day" and "Lost in Translation," for which he received an Academy Award Nomination for Best Actor. Murray is still one of the most popular "SNL" members of all time. In fact, a satirical apology he issued in the episode that aired on 5 December 1977 is still going rounds on the Internet.
Amy Poehler and Tina Fey are two of the most impressive members from "SNL"s female-dominated era of early to mid-2000s. They co-anchored "Weekend Update" from 2004 to 2006 giving the sketch its first two-woman anchor team. In the lead-up to the 2008 United States presidential elections, "SNL" aired several critically acclaimed sketches parodying then Alaskan Governor and vice-presidential nominee Sarah Palin and Senator Hillary Clinton, played by Tina and Amy, respectively.
Fey left after the 2005-2006 season to develop widely celebrated series "30 Rock," which is loosely based on her time at "SNL" and Poehler went on to star in "Parks And Recreations," after her final appearance as a cast member in the episode that aired on 13 December 2008 (hosted by Hugh Laurie). The show won Poehler the Golden Globe for Best Actress in a Television Series- Comedy, at the 71 Golden Globe Awards, which she incidentally co-hosted with Fey.