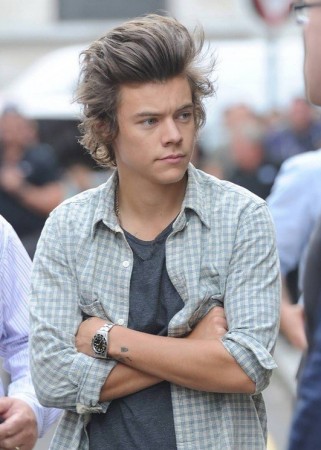 In another setback to Kendall Jenner, it has been revealed that Harry Styles may be dating "The Kills" front woman Alison Mosshart. The One Directioner and Mosshart were spotted spending a cozy night out at The Box in London's Soho.
"They were very touchy-feely in a booth and both pretty drunk. But they were having a great time together, laughing and joking with a lot of PDA. It was Harry who made the move as he was looking after her. At one point he was stroking her hair as she lay her head on the table. Harry's knack with women of any age is pretty amazing," The Metro quoted a source.
Styles and Mosshart's dating news has come after the former's break-up with "Keeping Up With The Kardashian" star Jenner. The duo set the dating rumors rolling when they were first spotted on a dinner date in November. The rumors their ripened when the alleged couple was seen involved in a major PDA at this year's "Eagles" concert. However, the romance was short-lived.
Reports suggested that it was the pressing work commitments that led to Styles and Jenner's split, which has reportedly left the leggy lass devastated. Sources close to the Kardashian family revealed that Jenner was taking support of her sisters to move on from the break-up.
"Kendall is absolutely crushed that Harry ended their relationship. She's heartbroken and leaning on her sisters for support," Hollywoodlife quoted a source.
"She didn't think she'd fall so hard for him the first place. She wanted to take their relationship to the next level and he basically said he couldn't give her what she wanted and he didn't want to hurt her."
Now that Styles is allegedly dating Mosshart, Jenner fans wonder how the reality star must be coping with this. Do you think Jenner will be shattered by Styles' new found love?
(Edited by Vanilla Sharma)